The unbeaten Haileybury rugby team that even Jamie George would struggle to get in
County champions, undefeated, only 32 points conceded across six fixtures. The Boys U14A Rugby team might just be the best we've had.
The superb run has been mirrored by England in Japan, who are preparing to face New Zealand in a World Cup semi-final on Saturday.
But with our U14As in irresistible form, it's fair to say that Old Haileyburian and England hooker Jamie George would have his work cut out forcing his way into this side.
In their first three games of the season the U14As didn't concede a single point against Royal Hospital, Felsted and Oundle – while scoring more than 150 points in the process.
That was followed by a 24-10 victory over St Albans School before the County Cup triumph at Watford Grammar.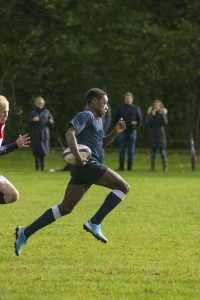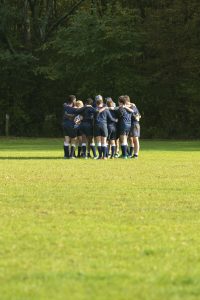 The boys, captained by Nicholas, saw off the hosts, St Albans once again, and Berkhamsted too on their way to winning the competition.
Hugo Wilson, who coaches the team alongside Head of PE Dan Payne-Cook, said: "I'm proud of them for their attitude and effort in their sports sessions and matchday performances as well.
"They work hard and a number of them are showing great leadership qualities, early on in their Haileybury careers, which is pleasing to see and bodes well for the future."
Since the County Cup victory, the U14As have comfortably beaten Uppingham School and Bedford.
If they are to remain undefeated, they'll have to overcome Reed's School, Wellington, St John's Letherhead, Bishop's Stortford and Eton before they round off the year at home to Berkhamsted.
"They have played some great all-round rugby, won the County Cup and haven't lost this season," said former Wales captain Michael Owen, who is Haileybury's Director of Rugby. "But they do have some good challenges coming up after half term."
The Haileybury 1st VX are also unbeaten so far this season, with six wins from six, including the dramatic 16-15 victory at Allianz Park.