Haileybury has a rich cricketing heritage, with the sport having played a key role in school life since the 1800s.
Our fabulous cricket facilities are located in delightful grounds with modern practice nets facing Terrace and a picturesque Pavilion pitch with period building. We regularly feature in The Cricketer's Top 100 Schools Guide.
We have 21 boys and 12 girls teams who all benefit from the stunning grounds and fabulous facilities.
Old Haileyburian Sam Billings has represented England and currently captains Kent. Several current pupils are on the County Emerging Player Programmes at Middlesex, Hertfordshire and Northamptonshire.
Coaching
Cricket is an all-year-round sport for performance cricketers on our High Performance Programme. Players take part in a Winter Programme which includes Group and one-to-one sessions covering technical, tactical, mental and lifestyle coaching. Sessions with our full-time Strength & Conditioning Coach also play a key part in each player's development. Guest coaches deliver specialist sessions and masterclasses in addition to the skills training and age group sessions already on offer.
The Indoor House Cricket Competition provides out of season matches and open sessions offer opportunities for all. We have fixtures down to E and F teams and there are two staff overseeing each side.
Facilities
From the modern practice nets facing Terrace to the picturesque Pavilion pitch and period buildings, Haileybury has fabulous cricket facilities in delightful grounds. In addition to our five squares, there are indoor facilities with a Merlin, three bowling machines and Pitchvision Technology.
Our close links with the MCC continue with our cricket groundsmen working with the staff at Lord's to produce outstanding pitches and outfields, as well as recently retired MCC Head Groundsman Mick Hunt regularly advising our team.
Tours
Our 1st XI embark on a major tour every two years. In 2017, the lure of the IPL took our boys to India where they spent time in Jaipur, Agra, Delhi and Mumbai. 2020 saw us head to the UAE to prepare for the home season and play a fixture at a Test venue. Our UK-based tours include a girls trip to Edgbaston for training and matches while the U14s enjoy an annual festival and tour of Jersey in July.
Fixtures
Our fixture against Uppingham began in 1868 and still continues to the present day. We also play Cheltenham in an annual two-day fixture and our school fixture list also includes Stowe, Berkhamsted and Felsted.
The highlight of our Speech Day is the 1st XI boys and girls who play the MCC. Sunday fixtures are enjoyed against OHs, XL Club, Privateers and Hermits. We often welcome touring sides from overseas and recently hosted schools from South Africa and Haileybury Melbourne for a T20 Razzmatazz Tournament.
Pre-season
As well as touring, we proudly host annual pre-season festivals at Haileybury for 1st XI, U15 and U13 age groups. This is the perfect way to prepare for each school season and we play a variety of opposition including county sides, top cricketing schools and touring teams.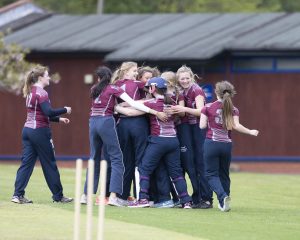 Expert Coaching
Haileybury's Director of Cricket is Rupes Kitzinger. Rupes is a Level 4 Coach and enjoyed a 13-year playing career with Dorset CCC and has captained the MCC most notably on tour to Hong Kong and China in 2017 and at Lord's against HKCC in 2019.
His coaching career began at Surrey CCC as a youth coach and has progressed to the England Womens Development Programme. Along the way he was Head Coach of Sussex Women CCC when they won the County Championship in 2010.
Matt Plater is one of our Sports Fellows and is a recent graduate from Durham University where he played first class cricket. Matt opens the batting for Norfolk and has spent a summer with Northamptonshire CCC. He is very popular with the pupils and we are delighted that Matt is starting his coaching career at Haileybury.
Callum Neal is an excellent addition to our coaching team as a Sports Fellow. Callum plays his cricket locally and offers excellent coaching with healthy doses of enthusiasm and energy thrown in.
Jess Denniff, who played cricket for Kent CCC, leads our girls' cricket programme and is another terrific Sports Fellow. She is not only a fantastic role model but she is very well placed through her playing and coaching experiences to develop our players.
History
1866 saw the first inter-school fixture with Wellington. Over 70 OHs have played first class cricket with more than 50 others playing Minor Counties. Twelve Haileyburians have gained Blues. The two-day fixture with Cheltenham used to be played at Lord's and there is evidence of historical cricketing honours in the Pavilion Long Room and in Quad outside the Library.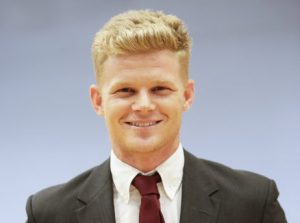 Featured Cricketer
Sam Billings spent four years in the 1st XI at Haileybury, before going on to captain Loughborough University. He is currently the captain of Kent CCC. He had a real breakthrough season 2014, securing a regular first team berth at Kent at the expense of Ashes hero Geraint Jones. Sam scored 136 off 65 balls in the quarter-final of the Royal London Cup.
In the summer of 2015, he starred in the England One Day International team, and has continued his progress with England in white ball cricket to date.
Sam's versatility and 360 scoring has seen him play Twenty20 franchise cricket all round the world including in the IPL for Delhi Daredevils and in the Big Bash for the Sydney Sixers.