Visiting teacher pays tribute to hosts Haileybury and his victorious STEM Challenge team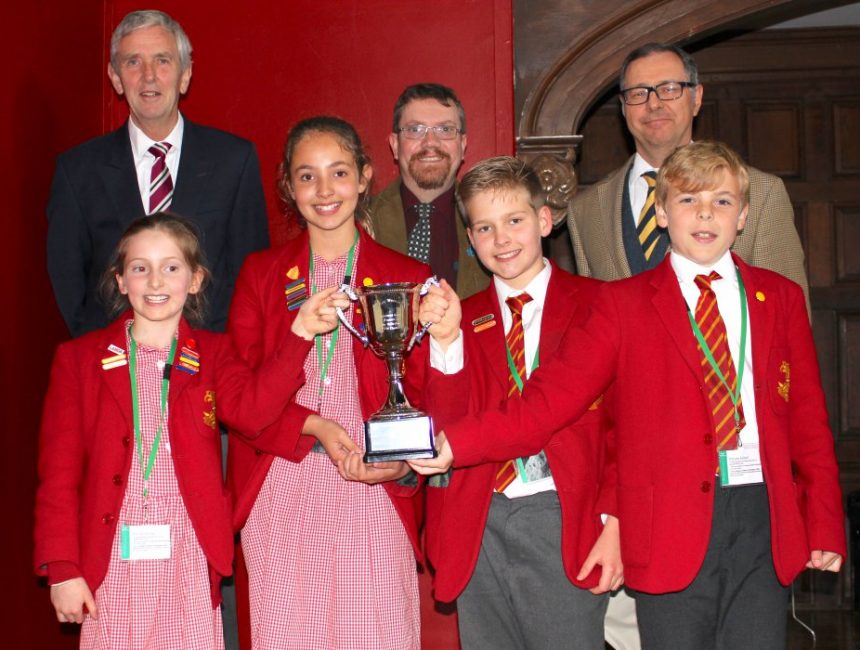 With egg capsules falling from orbit, it's fair to say that the second Haileybury STEM Challenge was a cracking event.
It involved a bunch of budding scientists from nearby schools and a jam-packed day of activities, including the 'egg drop' – a test of how well teams could use air resistance.
The theme was all things space, so the pupils also programmed a robot to complete a course and filtered 'Mars water' through a series of materials and chambers.
Thirteen schools took part and in a closely-fought contest, Westbrook Hay School from Hemel Hempstead (pictured) were crowned the winners.
Michael Moss (back row, centre), the school's head of design technology, said: "It's absolutely fantastic – a great example of our teamwork and all credit to my colleague Mrs Harris, who's head of science.
"It has an enormous impact on them in terms of confidence and seeing a much bigger school, working together, in unfamiliar surroundings.
"It's more than just a day out – it's enrichment.
"It's adding to the curriculum, it's adding to their experience and for the Year Sixes who are moving on, it's a fantastic memory."
The victorious team consisted of Emma, Freddie, William and Verity.
They described it as 'fun', 'a nice thing to do' and a 'good way of learning'.