U14A Hockey girls win County Cup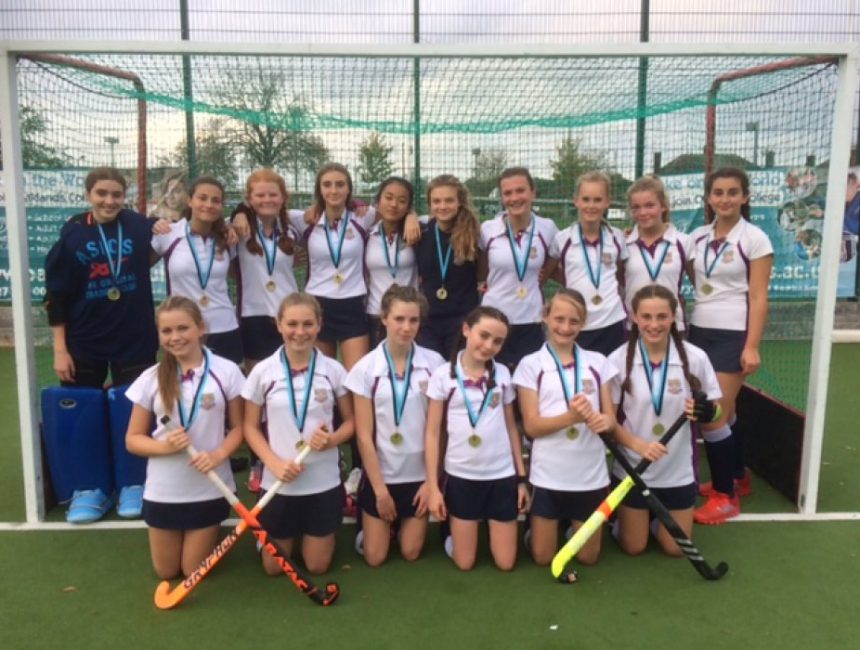 The U14A girl's hockey team emerged victorious in the County Cup following a wonderful day of hockey at Oakland's College. Masses of hard work has been put into training by the girls, and despite a slow first group game ending 0-0 vs Presdales – kept in it mainly thanks to talented goalkeeper Hilary H who produced some incredible saves – signs of training began to appear as the day progressed.
A lack of goal scoring in the first game was swiftly acted upon as Olivia L and Lottie J finished off two well executed passages of play to produce a 2-0 victory vs Hockerill in the second group fixture.
In the third group game, Ruby S and debutant Louisa P net a goal each, whilst Charlotte L and Lottie J scored twice each, ending in a very clinical 6-0 victory over Knights Templar.
Haileybury progressed as 2nd to play against winners of group B; Bishop's Stortford College and thanks to two fabulous goals by Jess T and Charlotte L, the team advanced to the final with a 2-0 victory. Presdales secured victory in their semi-final, so a rematch of game one was on the cards.
It was fascinating to see the change from game 1 to game 5, despite tired legs, excellent performances from all the girls, running energy levels dry to the bone, Haileybury executed the game plan to perfection. Quite fittingly, Captain Jessica C put the ball in the back of the net following a well manoeuvred series of passes, and with one last brilliant save from Hilary H in the dying seconds; Haileybury secured the 1-0 victory and with it came the accolade of County Champions.
The girls put in a brilliant display, improving as the day went on and should be very pleased with their performances. To add to that, one more game two days later vs St. Edmund's College displayed all of the hard work over the first half of term and Haileybury finished 8-0 up with 8 different goal scorers. The girls have gone from strength to strength and we are really looking forward to seeing them back on the Astro after half-term.