The Hague International Model United Nations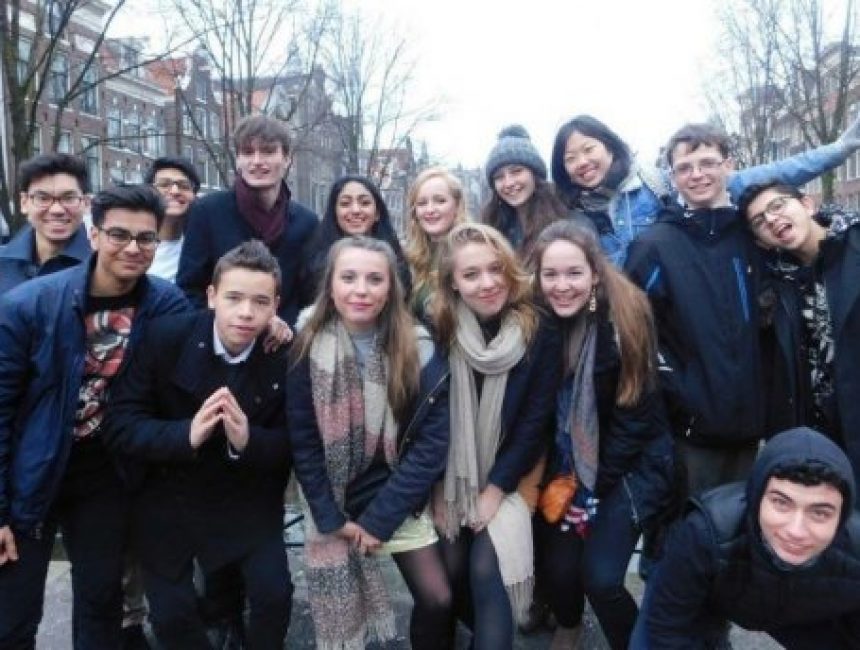 At the very end of January, 15 pupils from the Sixth Form travelled to the Netherlands to participate in the 2017 edition of The Hague International Model United Nations (THIMUN) conference at the World Forum Conference Centre.
We represented the Republic of (South) Korea (ROK) debating a variety of contentious issues affecting the international community ranging from the rise of nationalism as a result of globalisation to the Zika virus to security in the Mediterranean region. This is the largest conference of its kind in Europe, boasting attendees from as far afield as the Americas, Middle East and Far East.
Whilst in committee, our delegates were able to meet and exchange ideas with people from across the globe, adding to their view of the world and allowing them to challenge their own prejudices on various issues; it was certainly interesting to hear American delegates' views on their new president. Many of the delegates remain in contact after the conference and some will meet again at the Haileybury MUN in the spring or at future THIMUN conferences. Whilst in debate, they spoke with authority and skill on the questions at hand, all the while representing not their views but those of the ROK, something which can be challenging without the extensive research we had put in beforehand.
When not in session we were able to sample the atmosphere of The Hague and, on the Wednesday afternoon set aside for this reason, Amsterdam. Particular highlights being our meal at a nearby teppanyaki restaurant along with the delegation from St. Edward High School in Ohio (whom many of us know from Haileybury MUN conferences over the previous years), as well as an impromptu national anthem-off against them in one of the specially-chartered trams which transported us to and from the World Forum every day.
This kind of experience is a unique opportunity afforded to us by the College, and I am sure we will cherish the memories of it for many years to come. 
Henry Taylor (Batten, Upper Sixth)