The Golden Girls: Success across five sports for our talented teams
With success stories in county and national competitions, a golden generation of girls have made their mark in Haileybury colours.
The stunning performance at Olympic Park last week will live long in the memory as our Girls' Hockey 1st XI defeated Blundell's School 4-3 in the national T3 final.
A debut strike from Emilie, a thunderous volley from Georgie and two goals from the prolific Scarlett put the girls in a commanding position before some heroic defending staved off a Blundell's fightback.
It comes after success for our U12 netballers who are through to their own national final. They'll take on The Grange for the Sisters n Sport Cup later this month.
There was also a county cup victory for our U13 indoor cricket team with the U15 team finishing third in their category. Our U15 lacrosse team reached the Last 16 in the 1st Division at the national championships.
And despite being a very young swimming squad, our senior girls team of Maja, Alice, Louisa, Mollie, Antonia, Eleanor, and Emilie, won the Hertfordshire League.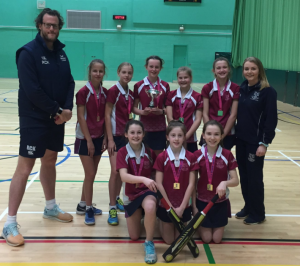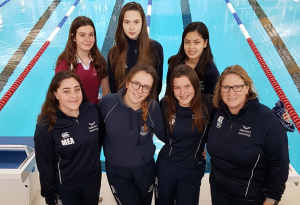 "It's amazing to see the girls performing at such a high level and the most exciting part is the best is yet to come for many of them," said Director of Sport Andy Searson.
"These latest achievements are testament to their dedication and ambition which has been so brilliantly harnessed by our superb coaches. It really puts girls' sport on the map."
Culminating in the Olympic Park triumph, the Girls' Hockey 1st XI have enjoyed a strong campaign with some stand-out individual achievements.
Vice-captain Sofia broke the caps record, finishing her school career on 62 appearances and scoring 11 goals from centre-back in the process.
Fifths pupil Scarlett is just two goals shy of breaking the scoring record for the school. She registered 28 goals this season in 20 games – to take her career total to 39 – with two goals in each of her last six fixtures of the season.