Term Highlight: Pupil hits all the right notes as one of the country's best young musicians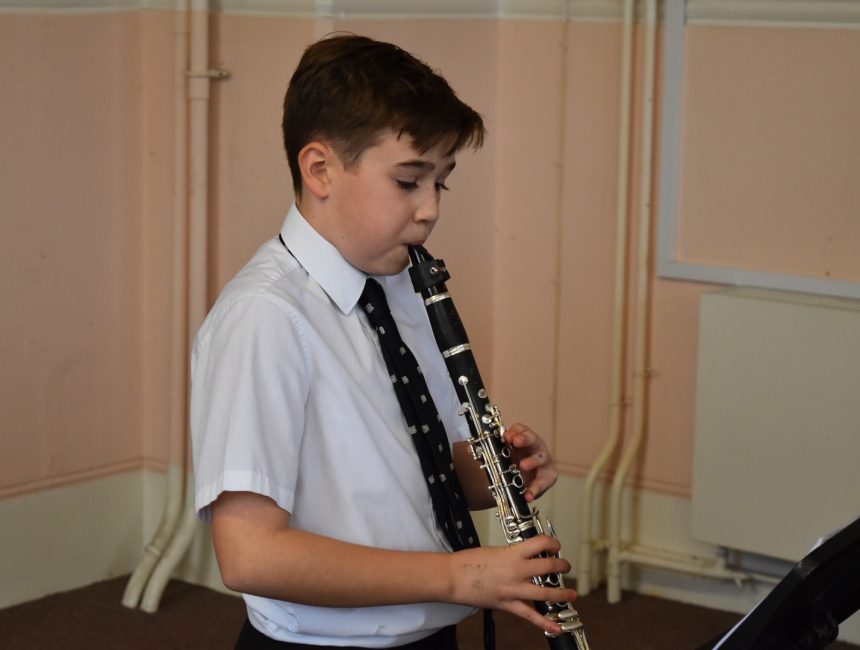 A talented clarinettist paid tribute to his music teachers as he looks ahead to once again performing alongside some of the best young musicians in the UK.
Alex, who's a music scholar at Haileybury, secured his spot in the National Children's Orchestra of Great Britain in his year group for the second year running.
And at the start of 2020, the Lower School pupil began the Junior Guildhall School of Music programme.
There was due to be a course in Devon this Easter but attention now turns to the residential course in August in Lancashire ahead of a special concert in Birmingham.
"I'd had a lot of prep and performances at Haileybury with all the concert opportunities, so I was warmed up," Alex said.
"The teachers have really helped. Mr Bland gives me all the support on the piano and Mr O'Brien helps me get ready for all the auditions.
"There are lots of opportunities to play and that's taught me how not to get too nervous."
Alex was part of the music tour to Austria and Germany which involved a clarinet solo at the concert in Munich.
The 11 year old's also performed on the piano and he has sung at informal recital concerts and larger-scale events at school across the term.
He's keen to make subtle improvements to his clarinet playing so that he continues to develop as a musician and maintains his place as one of the most promising young musicians in the country.
"It's important to work on my stamina with my embouchure and my diaphragm," Alex added. "I just need to keep them under control."
Alex has this advice for any budding musicians: "Get your teachers to give you lots of tips on how to get around difficult bits in your pieces and also just to practise the studies because that helps with sight-reading and it makes it easier to learn more pieces."