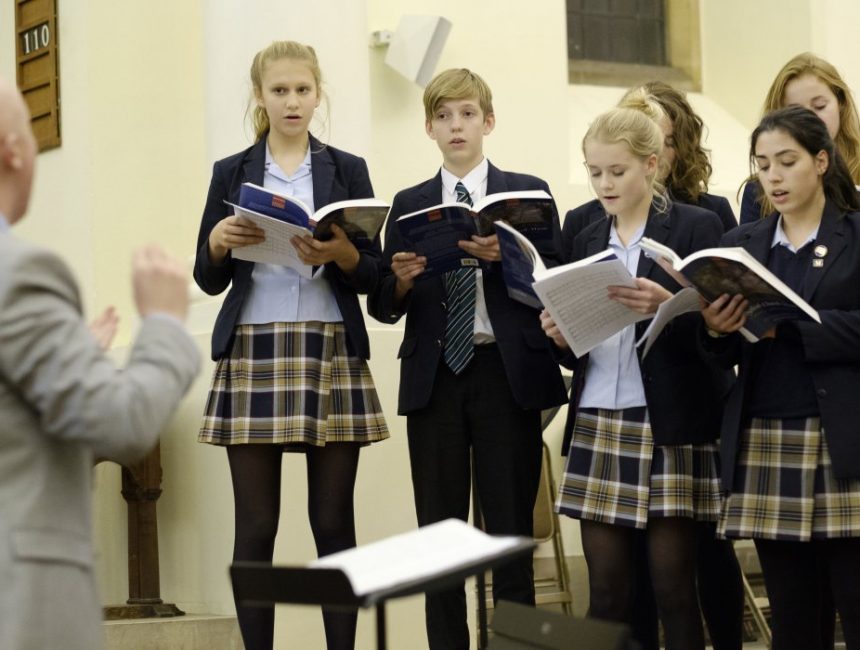 The Haileybury community was treated to a beautiful evening of music making on Thursday 23 November.
Pupils from the Chamber Choirs, Jazz Band, Quartet and soloists performed a variety of pieces in Chapel to celebrate the Patron Saint of Musicians, St Cecilia.
St Cecilia was said to have heard heavenly music inside her heart when she got married, and a number of music and art events and festivals are held in her honour.