Pupil's sari face masks protecting people from coronavirus in India
A Haileybury pupil has created colourful face masks from recycled Indian clothing to protect people in her neighbourhood.
Sitara came up with the idea, during lockdown in New Delhi, to transform the traditional saris into something more useful.
And, with the help of her family, she used scissors, thread and stretchy bands to build around 70 masks in different shapes and sizes.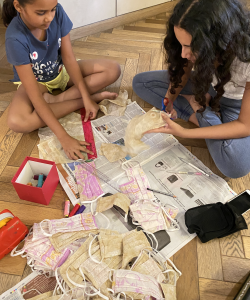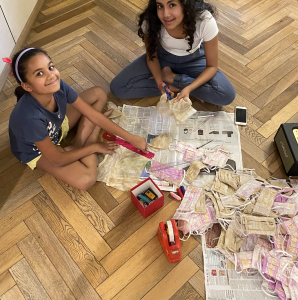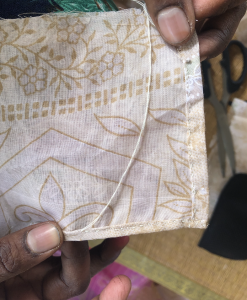 The Lower Sixth Form pupil has made plans to distribute the protective masks throughout the community.
"The pandemic has impacted almost every fraction of life," Sitara said. "Especially for those who are not as privileged and are in dire need of food, resources and other essential supplies.
"Keeping that in mind, I decided to take up the initiative to make face masks out of Indian saris in order to provide these people with a basic necessity such as a mask."
Sitara, who's an IB pupil in Melvill House, took on the project as part of the Creativity, Action, Service (CAS) programme.