Professor Robert Winston opens new-look science labs at Haileybury Turnford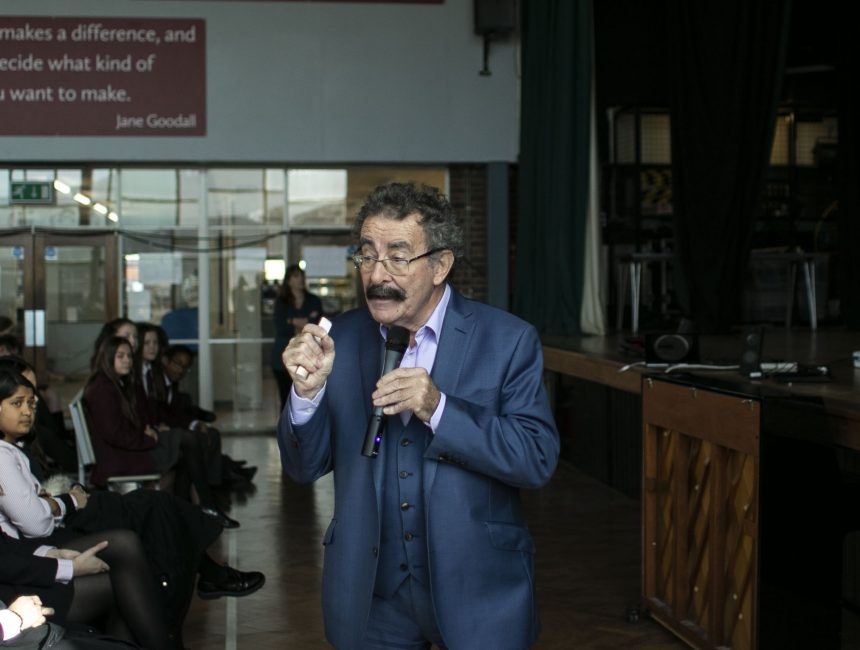 Professor Robert Winston, one of the world's most celebrated scientists, has officially opened Haileybury Turnford's new-look science labs.
The 79 year old, who is also a broadcaster and politician, held a series of workshops at the school before cutting the ribbon outside the vibrant, space-themed rooms.
A session in the school hall on fertility which involved Professor Winston running through some of his pioneering work was also attended by pupils from The Sele School and Haileybury.
"The most important thing from my experiments is collaboration with other people," he said. "It's not about being brilliant yourself, you don't have to be brilliant.
"What you have to be able to do is have the frame of mind, and the ability, to connect with other people which is far more important."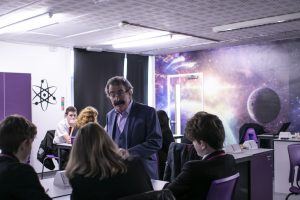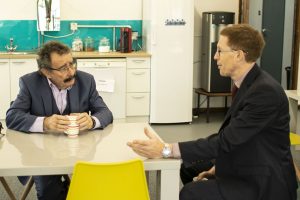 In the 1970s, Professor Winston developed techniques which improved fertility treatments, IVF and pre-implantation diagnosis and he now works as a professor of science and society at Imperial College London.
Addressing pupils, he stressed the importance of using disappointment to fuel future aspirations. "I've published 300 papers but only a few have made a difference," Professor Winston said. "Every paper you publish represents a failure to get it published. You will succeed eventually – persistence and learning from failure are very important traits."
Haileybury Turnford Principal Robin Newman was delighted to host such a prominent figure from the world of science.
He said: "They may not realise it until they're older, but our students have met one of the world's most influential scientists.
"The new labs have made a massive difference for students – they have helped to create a real excitement about science."
A partnership between Haileybury and Haileybury Turnford – established in 2015 – has seen pupils across both sites benefit from CCF (combined cadet forces) sessions, additional lectures, classes and careers workshops.