No debate needed - we're the best in the region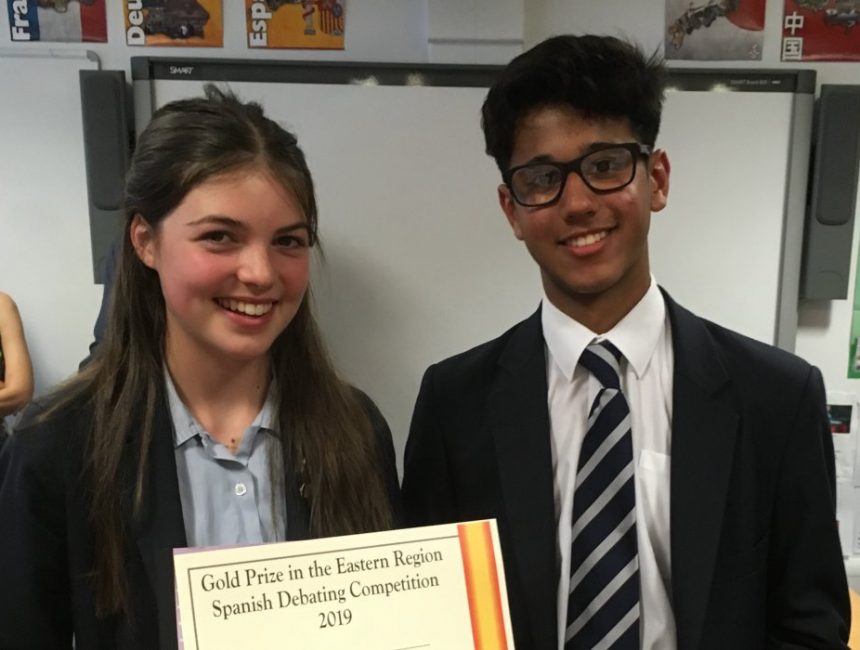 A debating duo from Haileybury have been crowned champions in Spanish for the eastern region.
Zain and Maddie (pictured) took part in the Year 10 MFL (modern foreign languages) competition hosted by The Perse Upper School in Cambridge.
And in the final, on the subject of whether humans should be vegetarians, they were too strong for The Leys School.
Head of modern foreign languages, José Juan Martínez García said: "The presentation and delivery of the arguments of both Zain and Maddie was outstanding.
"Their debating skills and quality of their Spanish language was commended by all adjudicators and spectators."
It was almost an all-Haileybury final for Spanish – our team of Lilibet and Philip were just edged out in the semi-finals.
In total, we were represented by two French teams and three Spanish teams who debated on a variety of topics, including the importance of reality TV, mobile phone bans, the impact of tourism, and animal rights.