Meet our new pupil leadership team and find out why they're great role models
The sky's the limit for our new leadership team who were appointed this week. They're looking forward to making their mark and their HMs couldn't be prouder.
Milly
Head of School
I am so grateful to have been given this opportunity. To be able to lead my peers in my final year is such a privilege and one I hope to use to the benefit of the Haileybury community.
"Milly is a bundle of perfection. She is a fantastic musician, a consummate professional performer with the voice of an angel. She is kind, polite and uber organised – best of all, she never shows off!"

Alison Baker
Housemistress of Hailey
Following the great example set by Immy, I hope to maintain Haileybury's reputation as a supportive and high-achieving community. Considering the difficult period of lockdown which we will all be emerging from, our wellbeing at school is of the utmost importance.
My main advice to new pupils would be to embrace everything that Haileybury has to offer. There are so many opportunities in so many disciplines that everyone can find something they enjoy.
Jack
Head of School
More than anything, I am honoured. Whether you are part of the Haileybury community or not, it is clear that this is a great school. I am humbled to be recognised as a leader and I'm ready for the challenge.
"Jack is confident, kind, hardworking and helpful – a true Haileyburian. He is a leader on the football and rugby pitches, in the classroom too, and all of the boys look up to him. We're delighted to have a Trevelyan boy as Head of School for the first time since 2003"

George Seccombe
Housemaster of Trevelyan
I want to replicate the great leadership shown by my predecessors and then, of course, I will be focusing on how we can transition smoothly from the Connected School to face-to-face learning.
For me, being in Trevelyan is one of the most enjoyable and rewarding aspects of life at Haileybury. If you are joining us in September, get involved with all house events, as you will build some of your closest friendships and best memories.
Emilie
Deputy Head of School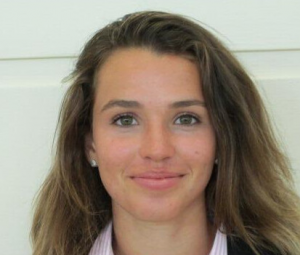 I am very honoured to have been entrusted with the responsibility of this role. Hearing the news during Lists was both a source of surprise and joy. Having endeavoured to be a positive influence, I was thrilled that my efforts were sufficient for the senior leadership team to trust me to continue doing more.
"Emilie is incredibly kind, hard-working and a brilliant public speaker – in her second language I hasten to add! She is one of those pupils who really shows that the more you put into school the more you get out of it. She's on charity committee, Deputy Secretary General in MUN and won House Cross-Country last year"

Emma Tyndall
Housemistress of Colvin
Support and leadership are of increased importance during these unprecedented times, which have affected us all in different ways. Therefore, I hope to play my part in helping Haileybury's gradual return to normal and building upon any lessons which can be extracted from the Connected School.
What has made my time at Haileybury exceptional so far is the vast array of experiences you can profit from, whether it be the community and house events, sports, or other co-curricular activities.
Tom
Deputy Head of School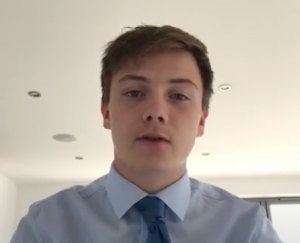 I am extremely happy and honoured to be appointed as Deputy Head of School. I never dreamed it could happen but I've had it as an end-goal to my time at Haileybury for a while now. I can only thank everyone who has helped me and hopefully I can fulfil the role.
Tom's approach to life at Haileybury is a great example to anyone. He has always been willing to try new things, to give his best effort to whatever he has set out to achieve and treat others as he would hope to be treated. He is an enthusiast, enjoys working as part of a team and is an overwhelmingly positive contributor to our community.

Ben Sadler
Housemaster of Bartle Frere
I hope to help as many people as possible in the school and outside of the school – those who may be looking to join or coming to visit. One of my main goals is to make sure everyone feels involved in this family we create, which is what makes Haileybury such a special school. I just want to make sure everyone enjoys their experience as much as I have.
To anyone new joining in September, I would say throw yourself into as many activities as possible, keep an open mind and try to use all the amazing opportunities the school provides you with. As long as you are kind to others and respect everyone then you will fit in just like everyone else. If you ever need to talk to someone, I will always listen.