Medal-winning Hockey Player Helen Richardson visits Haileybury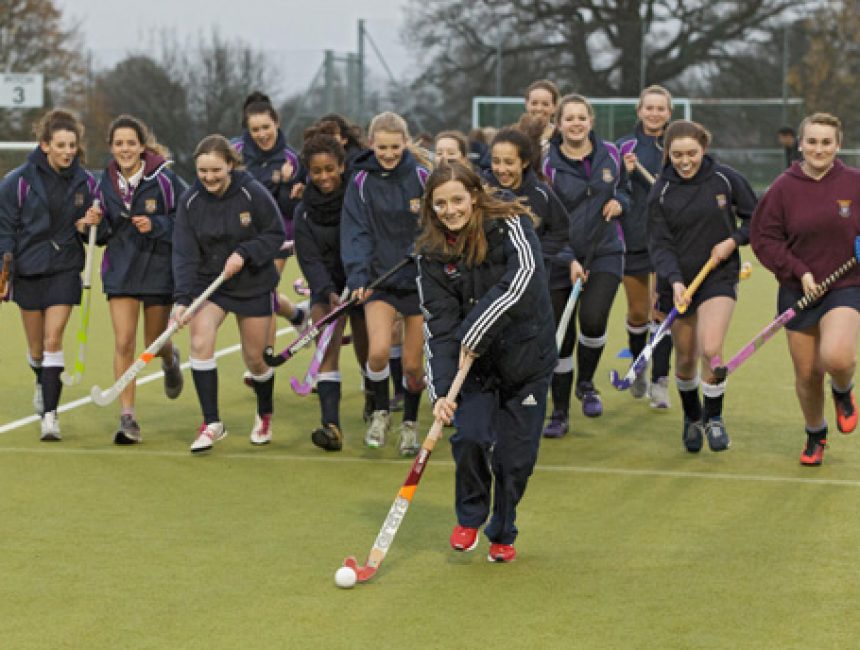 Haileybury was delighted to welcome one of this summer's Olympic heroes on Tuesday (27 November) when Helen Richardson visited the College. Richardson won a Bronze medal at the London Olympics as part of the GB Women's Hockey team. She spent the afternoon talking to our hockey players on the all-weather pitch, demonstrating her skills and giving the pupils playing tips. She also signed autographs and hockey sticks.
Hockey goes from strength to strength at Haileybury: Middles pupil Lucy Price has been selected for the England U15 Hockey squad and our current U16 Girls' Hockey team has qualified for the regional East of England tournament. The school's second all-weather pitch is approaching completion and will be ready for use in the New Year.