Lower Sixth pupils through to finals of Spanish Debating Competition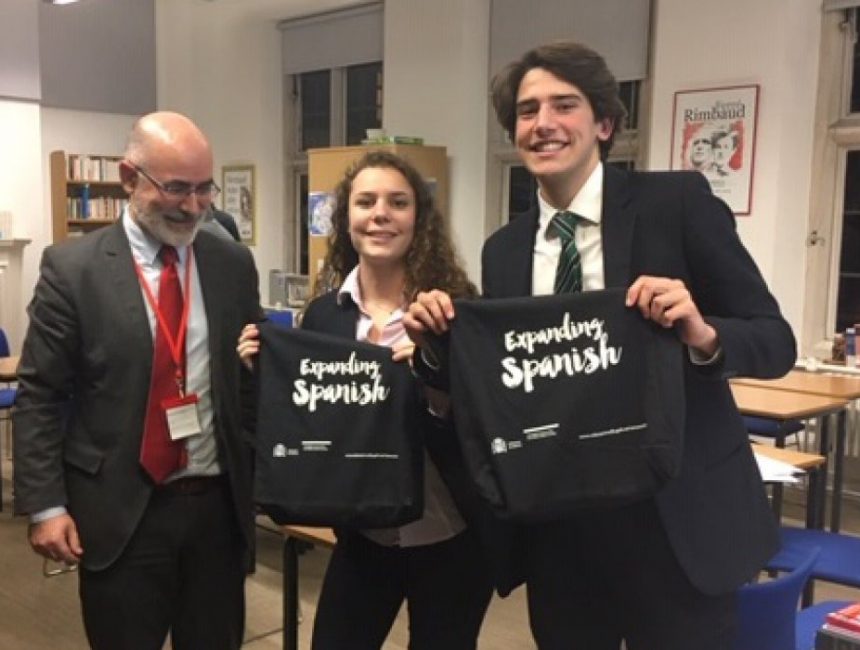 Last week, our Lower Sixth form pupils, Arianna and Emanuele, took part in a high profile Spanish Debating competition at Westminster School and qualified for a place in the finals. 
The pupils gave an outstanding performance commended by all adjudicators, including the representative of the Spanish embassy. Competition was fierce but what made their achievement even more impressive is the fact that most of the 20 competing teams, consisted of Upper Sixth form pupils.
Maria Sanchez de la Blanca, Head of Spanish at Haileybury, commented: "The Spanish department is extremely proud of this achievement, as it has been down to the work ethic of these students which made this possible. As well as being a well-deserved recognition for our pupils, this has also served as reinforcement, that Haileybury is a tough competitor and gained us a reputation as the 'school to beat'."