Lower School pupils visit Naples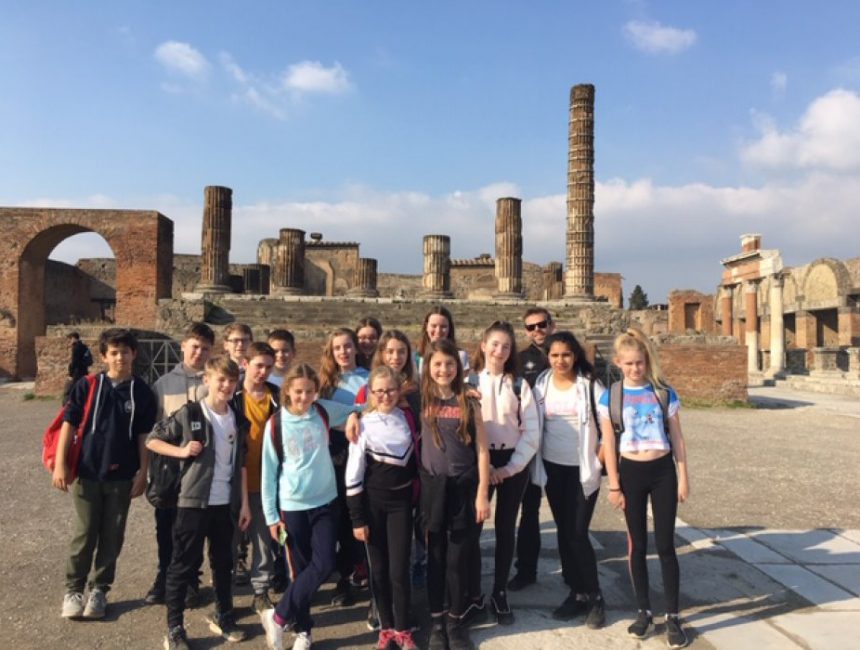 Lower School pupils with a keen interest in Classics, visited Naples

over the February half-term.
An eye-wateringly early start at Heathrow did not dampen the enthusiasm of the sixteen pupils and two staff members as they headed straight to the ancient Roman town of Herculaneum.
On the second day, the group hiked up Mount Vesuvius and enjoyed the atmospheric views down into the Bay of Naples. The pupils spent the afternoon in Pompeii where they explored two theatres, the amphitheatre, baths, large villas, including the stepping-stones and water fountains which were used by the ancient Pompeiians. On the third day, a ferry and bus ride took the young Classics across to Capri, where they discovered the house and now museum Villa San Michele, which was once the home of Axel Munthe, Swedish doctor and intellectual.
The last evening in beautiful Naples saw the pupils dine in style, creating their own delicious pizzas at the cooking school of Mamma Lucia in Sorrento.
Alexandra Logan, Teacher of Classics commented: "The trip was enjoyable, educational and inspirational, giving the pupils an opportunity to see some of the most stunning and interesting sites of the ancient world."
For more photos from the tour, please visit our photo gallery.