How key emphasis has made Haileybury Hockey girls hard to beat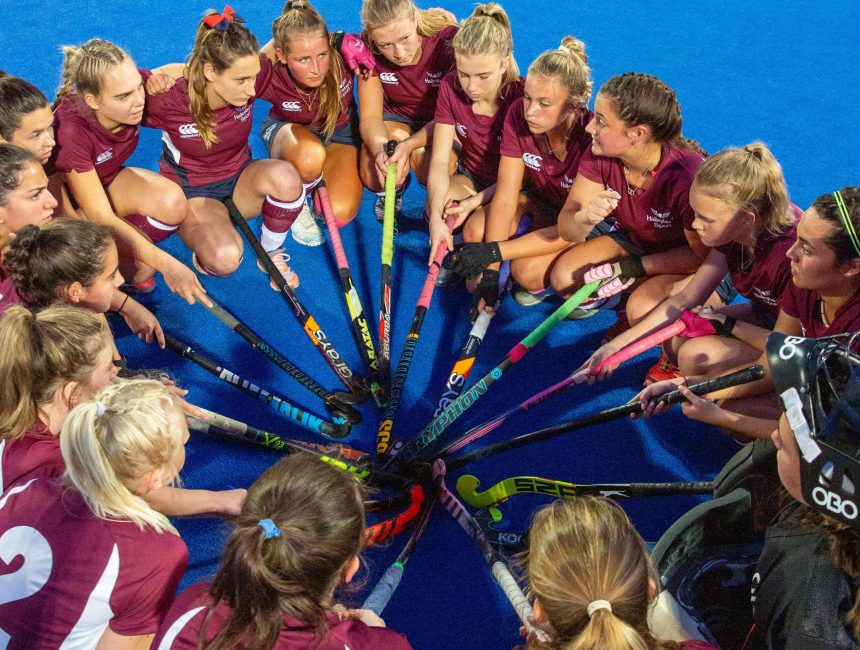 With five wins out of five and only three goals conceded, the Hockey Girls 1st XI have begun the season in imperious form.
They started their campaign with a 3-0 victory over Epsom College at Olympic Park before claiming the Nunn Cup against a strong Old Haileyburians XI.
Robyn Hodges's side then saw off Felsted, Kimbolton and The Perse – scoring 18 goals in the process.
Rob Schilling, Haileybury's Director of Hockey, says their impressive start is down to an emphasis on shape and defending as a team.
"There is a really good cohesion and atmosphere at the moment," he said. "That normally results in a good season.
"Everyone is contributing. It's not just a couple of players who are doing well. The girls are very structured and very committed to defence."
Upcoming Fixtures
16:00
Tuesday
01 Oct 2019
Away 

Norwich School

13:30
Saturday
05 Oct 2019
Away 



The Leys School

15:45
Saturday
12 Oct 2019
Home 

Framlingham College

14:00
Saturday
09 Nov 2019
Home 



The King's School, Canterbury

19:00
Friday
15 Nov 2019
Home 

Bishop's Stortford College

14:00
Saturday
30 Nov 2019
Home 

Felsted School

13:30
Saturday
07 Dec 2019
Away 

Sevenoaks School