Haileybury's artists' showcase work in Speech Day exhibition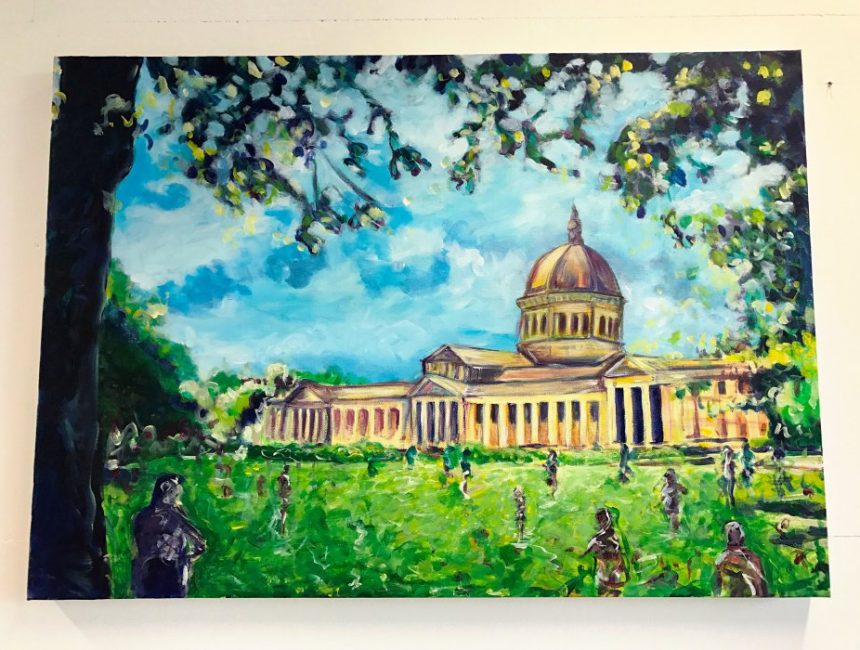 Fifth and Sixth Form artists' hard work over the past year culminated in a creative and colourful Speech Day Art Exhibition last week. 
Fellow pupils, parents and staff were impressed by the quality of work on display, which included pieces from GCSE, A Level and International Baccalaureate (IB) Diploma coursework units.
This year the exhibition was displayed in new light and airy gallery spaces on the ground floor of the Art School. 
The artwork covered exam themes such as Flight', 'Animal', 'Man-made', 'Maps', 'The Urban Environment' and 'Rings'.
Art is a popular subject at Haileybury, with all pupils encouraged to explore and develop their own personal style and aesthetic. 
We are delighted that a large number of our Upper Sixth Art pupils have been accepted into some top art schools this year, with 100% acceptance into their first choice.
You can view a gallery of highlights from the exhibition here: Speech Day Art Exhibition photo gallery.