Haileybury win Felhambury Trophy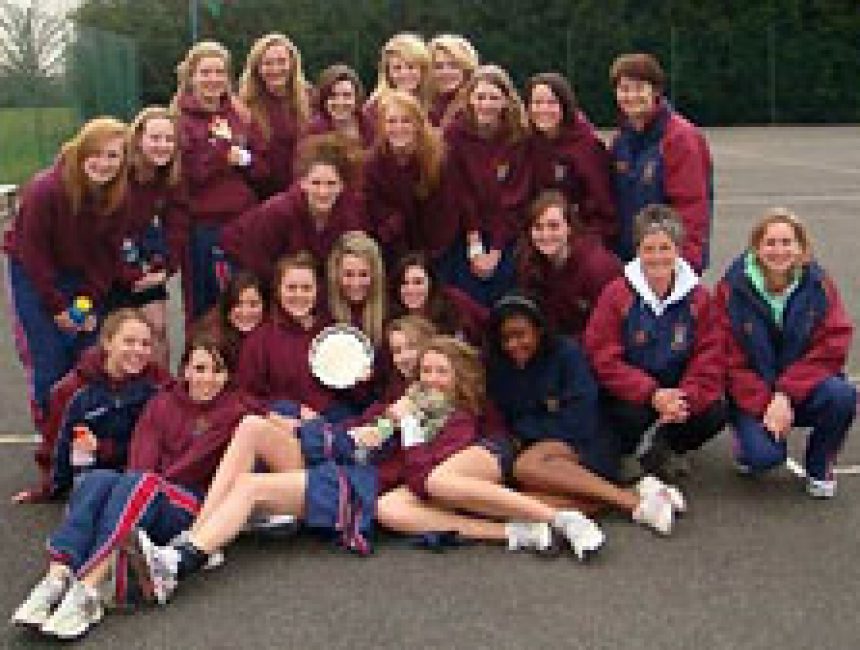 On Saturday the 1st, 2nd and 3rd netball teams had a triangular tournament against Felsted and Oakham, playing for the 'Felhambury' Trophy.
The 1sts, having already had a victory over Felsted last week, went into the game with high expectations of winning. However, Felsted fought hard and were soon 6-2 up. Haileybury upped their game and with some great movement and shooting from player of the match Louisa Sorenson, we eventually won 27-14.
We were then straight on again to play Oakham, a side we beat comfortably last season. Due to tiredness and Oakham having fresh legs, we went down by several goals in the first half. After an inspirational half-time team talk, we then fought back and brought the score back level. With some nervous shooting from both the shooters towards the last minutes of the game, we looked to lose our second match of the season. However, with several crucial interceptions from player of the match Jess Iszatt, we took the lead for the first time in the game to run out winners at 19-18.
The 2nd team won the match against Felsted very easily, 38-9 with shooters, Ellie Walter and Georgia Doyle, on top form. The game against Oakham proved more difficult as they were a similar standard to us and therefore we needed to be at our best and create a lot of turn-overs in order to win the game. Cleo Zukas' feeds were really good into the circle and she got joint player of the match along with Alex Mee who played spectacularly in defence. At half-time, we were reminded to stay calm and slow the game down, so, in the second half we played with more composure and a really good team effort saw us win 26-14.
The 3rds started the tournament against Felsted with some great attacking moves to give us an early lead. Special mention must go to Jess Lilly who dominated the court not only by her attacking but also by her excellent shooting, the final score being 17-6 to Haileybury. The second game against Oakham was much harder: we got off to a rough start and were unable to regain the goals that we had lost earlier. However, although the 3rds lost this game, 10-18, the player of the match was Nefi Afertiti who, although playing out of position, defended brilliantly making countless interceptions and marking tightly.
All three teams are to be congratulated for their excellent performances. Their combined results meant Haileybury took the Felhambury Trophy with 25 points ahead of Oakham on 22 points and Felsted a long way adrift in third place.
Harrie Griffith-Jones, Michelle Ganney, Emily Kent.