Haileybury to host Rugby World Cup 2015 Welcome Ceremony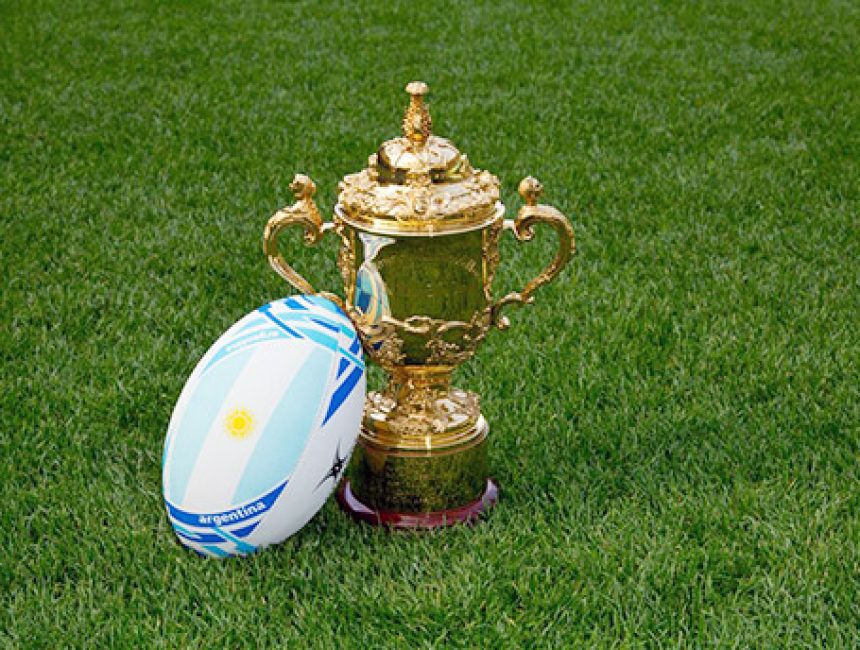 Haileybury has been chosen to host a Rugby World Cup 2015 Welcome Ceremony for Argentina
We are one of 17 landmark venues selected across England and Wales
The ceremony will feature the presentation of Tournament Caps and Rugby World Cup 2015 Participation Medals
World in Union, the Rugby World Cup theme song, will be sung during the ceremony by our choir
Cap and Medal Bearers for the ceremonies will be chosen from RFU's Lead Up and Legacy programmes – including All Schools and Young Rugby Ambassadors
Haileybury has been chosen to host a Rugby World Cup 2015 Welcome Ceremony for Argentina.
Haileybury is one of 17 landmark venues across England and Wales that have been chosen to host the ceremonies for the 20 teams. Founded in 1862, we are an independent co-educational boarding school for boys and girls aged 11 to 18. We have a rich history and our notable alumni include Prime Minister Clement Attlee and playwright Sir Alan Ayckbourn.
The ceremonies will be a celebration of the Team's achievements and will include Team friends and family as well as the local community. The ceremonies will be an official welcome to England and Wales for the Team featuring their presentation of Tournament Caps and Rugby World Cup 2015 Participation Medals.
Taking place in venues including Hampton Court Palace, Eastbourne Bandstand and Royal Welsh College of Music & Drama in Cardiff, the 20 Welcome Ceremonies will help broaden the reach of the Tournament.
Managing Director of England Rugby 2015, Steve Brown, said: "We are delighted to have secured Haileybury to host the Welcome Ceremony for Argentina. These landmark locations from across England and Wales broaden the reach of the Tournament and will be great settings for us to welcome the players and management. These events will be a celebration of the Team's achievements, alongside a warm local welcome as the 20 best Teams arrive for Rugby World Cup 2015."
World Rugby Chairman, Bernard Lapasset, said: "Rugby World Cup 2015 is about communities and Teams uniting to celebrate Rugby, sport and friendship and these official Team Welcome Ceremonies really will set the tone for the Tournament. Representing your team on the greatest of stages is the pinnacle of any player's career and the culmination of years of dedication and passion. Britain is renowned for its exceptional warm welcome and love of major events and I am sure that these ceremonies the length of breadth of England and Wales will be very special and cherished by both the Teams and welcoming communities alike."
Each ceremony will have four Cap and Medal Bearers which will be 16 to 24 year olds representing the legacy of Rugby World Cup 2015. They are selected from local clubs and educational institutions and include players, Young Rugby Ambassadors and students from schools that are part of the RFU's All Schools programme.
RFU Rugby Development Director, Steve Grainger, said: "It is great that these Welcome Ceremonies are involving people who represent our ongoing legacy work. We have Medal Bearers from not only the All Schools programme, but also Young Rugby Ambassadors and young club players from the 16 to 24 age group. There will also be 1,000 people representing grassroots Rugby clubs invited to attend the ceremonies, which shows the strength of connection between all levels of the game."
The ceremony at Haileybury will also feature a performance of World in Union by our choir.