Haileybury remembers: Ralph Upton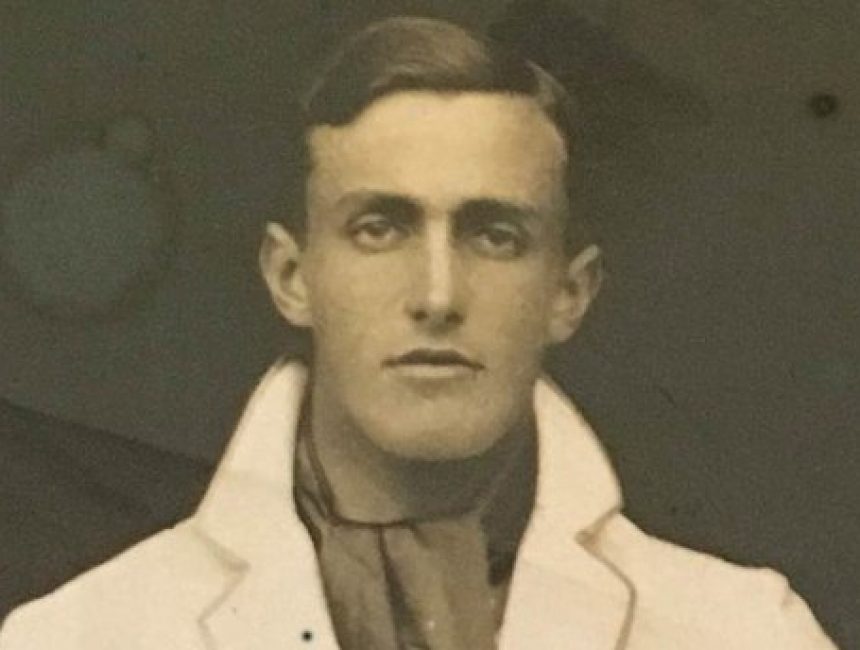 The second story we are commemorating as part of our World War One Week of Remembrance is that of pupil Ralph Upton:
Ralph Hamon Weeley Upton (Melvill 1911-1916)

Second Lieutenant, East Surrey Regiment

Died on 3 May 1917 aged 19
Ralph Upton, like Patrick Innes, attended Haileybury from 1911-1916.
Three days after the death of Patrick, Ralph was also killed. He had been hit in the head by a sniper's bullet at the end of an engagement leading 'C' Company. 
Ralph (pictured) was a College Prefect and was also a holder of the Senior Scholarship. He played for the Cricket XI in 1915, the Rugby XV in 1915-1916, and was the Company Sergeant Major in Haileybury's Officer Training Corps.
He was awarded a scholarship to study at Selwyn College, University of Cambridge, which sadly he never got the chance to do. 
Ralph was gazetted as a Second Lieutenant in the East Surrey Regiment on 11 August 1916 and joined his regiment at the Front on 1 September 1917. A soldier who had known Ralph at Cadet School at Worcester College, Oxford, wrote that he was: 'a worker whom anyone would choose to have on his side'. 
When he was granted leave for Christmas in 1916, Ralph visited Haileybury before his own family.
Ralph's father wrote to The Haileyburian (our school magazine) shortly after his son's death and in the letter he observed sadly that: 'After his wonderful school career he [Ralph] faced this terrible, gigantic, horrible War with such a spirit and such courage; all the greater for hating and scorning all the ugliness and cruelty of it…But he suffered and hid all that under his cheery, joking manner.'