Haileybury pupils to Cambridge University Schools Model United Nations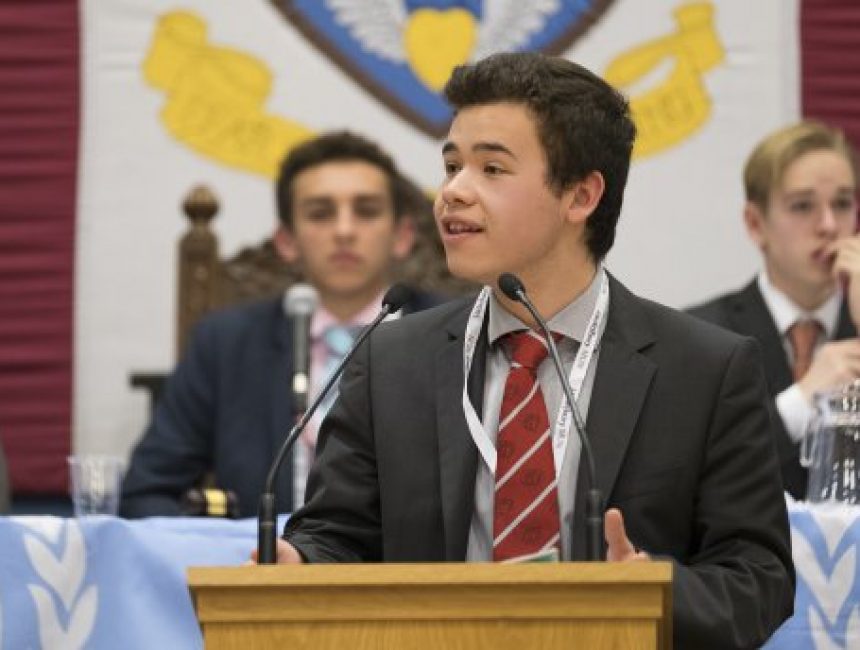 Twelve Upper Sixth pupils have gone to Cambridge University today to take part in the university's Schools Model United Nations conference (CUSMUN).
Model United Nations is a role-playing exercise that sees young people assume the roles of diplomats and debate and write resolutions on real-life topics.
CUSMUN looks set to be a fantastic experience for our pupils. The theme is 'The Winds of Change', in response to the unexpected political events of the past year such as Brexit and Donald Trump.
The conference will also give our pupils a real feel for university life – they stay in the beautiful surroundings of Corpus Christi College and will attend workshops on the university application process.
We are very proud of our own pupil-led Model United Nations conference, HMUN, which takes place in March each year.
It is one of the largest events of its kind in the UK; our 2017 three-day conference saw 600 visitors from three continents debate 40 topics and approve 230 resolutions.
We caught up with Xanthe Gash and Eliot Barrett-Holman, Secretaries General of our MUN programme, to find out what they were most looking forward to about CUSMUN.  
"I'm most looking forward to getting involved in some debates in the Economic and Social council as well as getting to meet new people at the conference and seeing some familiar faces from previous conferences," said Eliot (pictured). "I am representing the Democratic Republic of the Congo in the Economic and Social council on the topic of economic and social development in rural areas. This should lead to some interesting debate and hopefully we can formulate a resolution to tackle the issue."
"I'm very excited for the whole conference – the debating, the social events, and taking on Cambridge with my fellow delegates," said Xanthe. "The 'Winds of Change' is certainly a very topical theme. The world is constantly changing and perhaps recently we have witnessed a lot of change that is difficult to accept, but working together with the right mind-set always leads to something good – this is definitely something that MUN promotes! I believe that change or development cannot be prevented, so embracing it and making sure that it is for the better for the majority is the best way forward."
Plans are already in motion for Haileybury's own MUN next year; pupils are meeting regularly to discuss ideas."We are trying some ambitious things this year so we're hoping it turns out well," said Eliot. 
"We are all very excited for HMUN18 – a few changes have been made to further improve an already brilliant conference (no bias here), and everyone is working hard in preparation," added Xanthe. "We look forward to seeing everyone there!"