Haileybury pupils excel in GCSE results with 63.7% A*A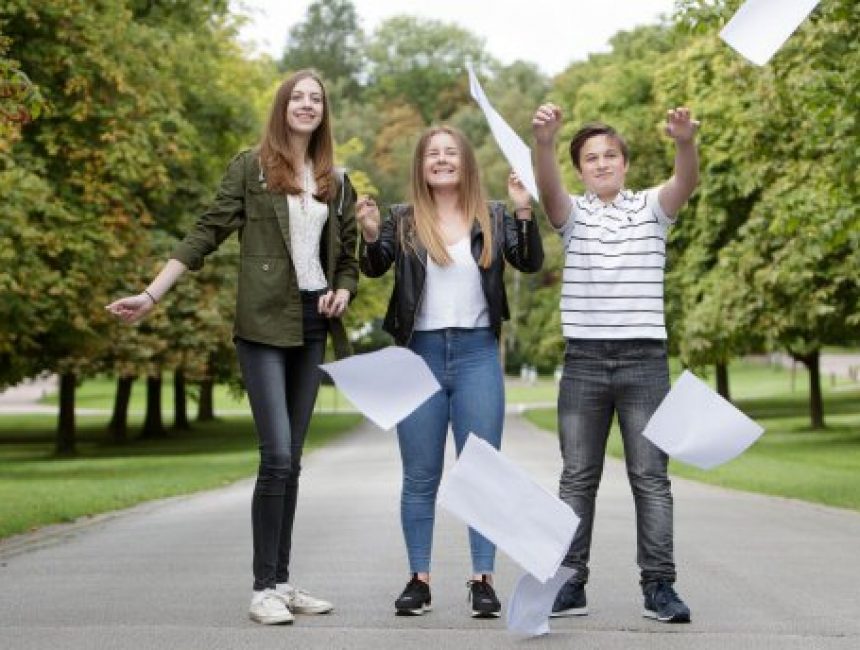 There was plenty to celebrate for Haileybury pupils this morning as 63.7% of pupils achieved A* or A grades in their GCSE and International GCSE (IGCSE) exam results. This is the second best set of GCSE results ever achieved at the College.
Thirty-five percent of all grades awarded to the class of 2017 were A*s. Five pupils achieved a perfect score of A* grades in every subject they sat, and 26 pupils notched up all A*s or As.
Pupils performed particularly well in English Language, with over 80% securing an A* or A grade.
Not to be outdone, Haileybury's budding scientists performed impressively in Triple Science: 83% achieved A*/A in Physics, 79.7% A*/A in Biology and 68% A*/A in Chemistry. Haileybury has a long-standing reputation for Sciences, including developing the Double Science Award which is now the most popular Science award in the UK. The College is currently creating a new STEM Centre that will bring Science, Technology, ICT and Maths together into one dynamic space.
For the third year in a row, a top set of Year 10 pupils sat their Maths IGCSE a year early and all obtained A*s. These talented mathematicians will now study for an Additional Maths qualification over the coming school year.
There were also some brilliant individual achievements, including Bethan Davies, who achieved ten A*s and will now study Geography, Maths, French and PE at A Level. Outside of the classroom Bethan is a skilled hockey player and plays for Haileybury's girls' 1st team and St Albans Hockey Club. She said: "I was very surprised when I saw my results. It was what I hoped I would get but I didn't think I would."
Harriet Cornwell secured nine A*s as well as an A and a B and an Additional Maths qualification and said she was "very happy" with her results. She will now study Latin, Ancient Greek, Maths, French and English Literature at A Level.
Edward Davies achieved eight A*s, two As and a B. Edward, who is a talented musician and sings in the choir as well as playing a variety of instruments including the guitar, will take Music at A Level along with Chemistry, Maths and Early Modern History.
Haileybury's new Master, Martin Collier said: "Congratulations to all our pupils on their well-earned GCSE and IGCSE results. This year group has worked extremely hard and contributed to all parts of Haileybury life, from the classroom to the sports field and on the stage. This will stand them in good stead as they commence the next part of their education and life in the Sixth Form."
Along with many other schools, Haileybury offers both GCSEs and IGCSEs (the international version of GCSEs). IGCSEs are independent of Government changes and seen by many as being more rigorous.
As Haileybury offers IGCSE courses in Maths and English, pupils have not been affected by the new 9-1 grading system which has been introduced nationally in Maths and English GCSE subjects this year.