Haileybury Parents' Association Tennis Tournament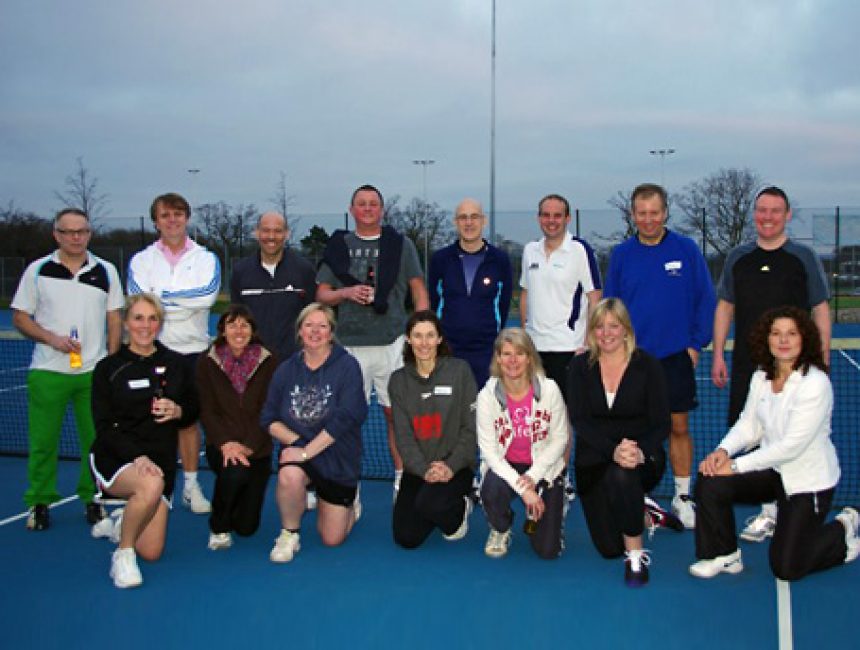 Haileybury Parents' Association (HPA) Comittee Member Anne Clark reports on this year's tennis tournament, held at the Legends Tennis Centre at Haileybury.
"On Saturday 2 March the fourth Haileybury versus Queenswood Parents Tennis tournament took place. Our opponents were desperate for a victory as we had held the cup for three consecutive years. Queenswood were unable to muster a completely mixed team so both sides has an all-male pairing as our number 1 seeded couple.
A fun and exciting day was had by all but sadly Haileybury were unable to make it four in a row. It was a really sociable afternoon of tennis despite our defeat and we will be more determined to be victorious next year. Our small raffle raised £100 to be shared between the Haileybury chosen charities, the Bobarth Centre, Haileybury Youth Trust (HYT) and Isabel Hospice. Thank you to all the willing and enthusiastic team."
The HPA team are pictured: (from back row L to R) Stephen Penny, Paul Webb, George Costa, Martin Richards, Chris Berger, Matthew Kent, Peter Gleeson, Simon Dawson, (front row) Anne Clark, Jane Howe, Christine Gatwood, Patricia Watson-Miller, Sarah Price, Cathy Mc Cabe, Amanda Heaton (Peter Davies not pictured)