'Haileybury made me into a singer': Acclaimed mezzo-soprano back to school for The Dream of Gerontius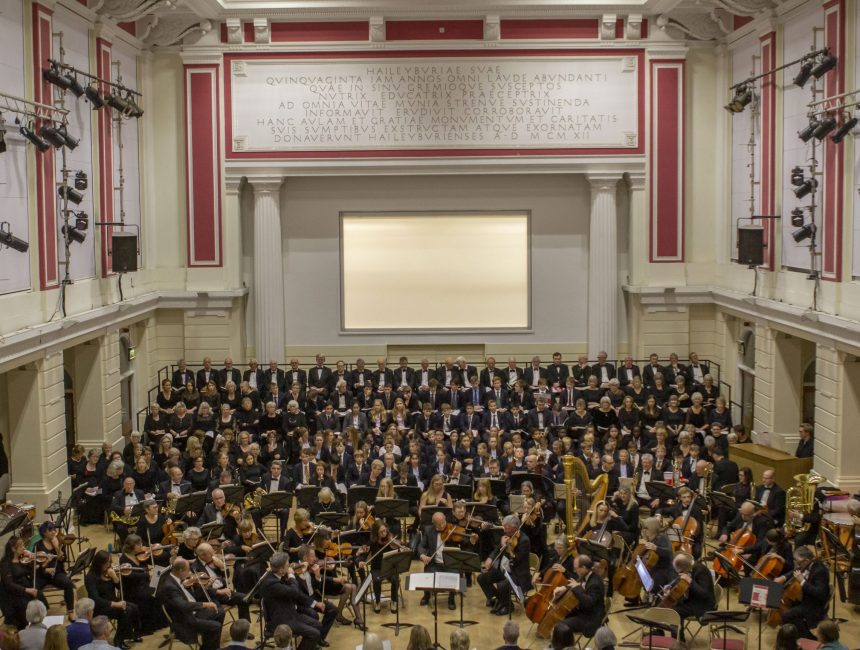 Opera singer Rosie Aldridge says Haileybury played a crucial role in her development as she returned to School for a spectacular version of Elgar's The Dream of Gerontius.
The mezzo-soprano, who was in Melvill House, starred in a school production of Into The Woods before she left in 2003.
She has gone on to perform at some of Europe's most prestigious venues, but Rosie was back where it all began to play a starring role in last night's showpiece.
"It was absolutely lovely, a really gorgeous concert," She said. "I thought the choirs and the pupils did so well.
"As soon as I took the call, I knew I had to do it. I did a lot of singing in Big School so it was very special.
"I had an amazing time. It was Haileybury that made me into a singer – the teachers had huge confidence in me."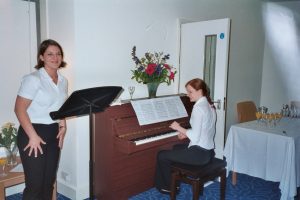 Rosie is a graduate of the Benjamin Britten International Opera School and she made her debut at the Royal Opera House three years ago.
"It's where I used to go as a little girl so it was an absolute dream to perform there for the first time," she said. "I was there again more recently and it still feels pretty extraordinary."
It was a memorable occasion and a moving concert in Big School which was conducted by Director of Music Andrew O'Brien and involved more than 100 pupils.
They were joined by tenor Paul Hopwood, baritone Lukas Kargl, the Royston Choral Society and the Hertfordshire Philharmonic Orchestra.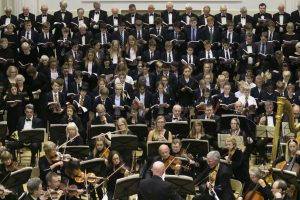 A pre-concert talk was delivered by The Rt Revd Michael Marshall, former Assistant Bishop of London.  "It was a privilege to be a part of it," he said.
"The choir and the orchestra were wonderful and I think a lot of that comes from Andrew who put it all together because it's a massive piece of engineering.
"It's marvellous, one of the great works, and I know it very well. When I heard it for the first time as an undergraduate at university, that moved me. But I have to say, this was as good as any other performance I've heard."