Haileybury hockey captain and England hopeful hails school's impact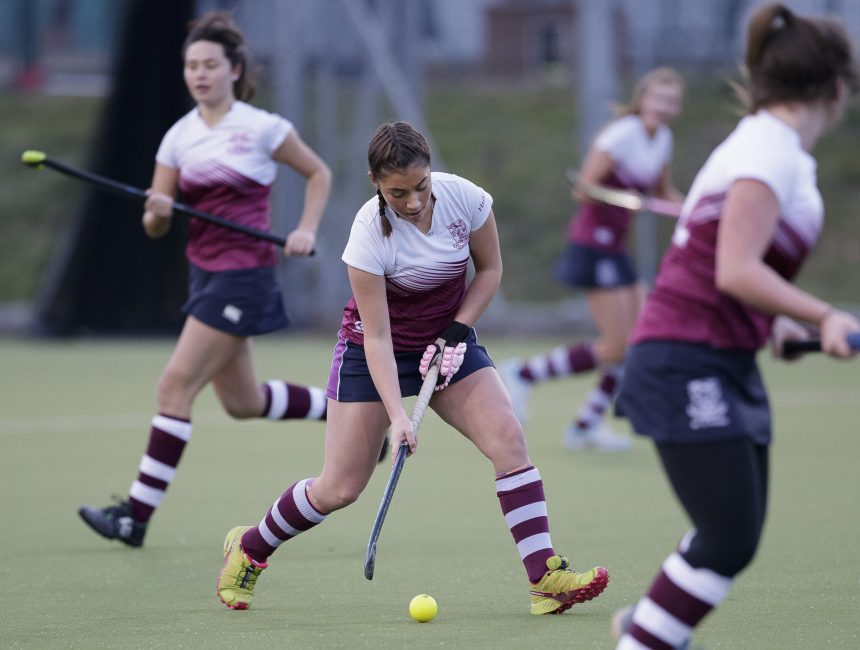 "Moving to Haileybury has been the best decision I've ever made," says Robyn, the school's 1st XI captain, who has this week been training with some of the best young players in the country.
The 16 year old – part of the England Hockey development setup – joined Haileybury for Sixth Form last year, and she immediately felt the benefit of living and learning with a like-minded bunch.
"I've always dreamt of playing with a group of girls who are just as passionate about hockey as me," she says.
"Playing alongside them has given me a real sense of pride and to be given the captaincy after only being here for a year, it has made me realise that I should believe in myself more and to believe that the impossible can become possible."
Robyn is not the only Haileybury pupil at the DiSE (Diploma in Sporting Excellence) Camp at Lilleshall. Ben Wakeley, who's also moving into the Upper Sixth, has been training with the boys' squad.
The pair have gone through a series of sessions including strength and conditioning, psychology, nutrition, and even how to deal with the media – all designed to prepare them for the demands of playing hockey for England.
Through the constant asking of questions, striving to improve, and making the necessary sacrifices, Robyn found a way to give herself the all-important edge.
"At my old school I would take myself to the astro [AstroTurf pitch] at a lunchtime and practise skill after skill to help my development," she says.
"You also need to question coaches all the time in order to get their advice as they are the professionals and they know what sort of player they want."
Robyn began playing hockey at the age of seven and started out at Upminster Hockey Club, but she knew she had to make the most of her time away from the hockey pitch, if she was going to stand out:
"I learnt through my coaches but also spending hours and hours watching YouTube clips – teaching myself any new skill I could to better myself."
The dedicated support of family and friends – something Robyn is quick to acknowledge – forms the foundation of Robyn's achievements. From there, it is graft and self-belief.
"You always need to have faith in yourself, she says. "But it doesn't just come to you on a plate.
"You need to work hard on and off the pitch to give yourself the best opportunities."