Haileybury Dance Showcase: a celebration of talent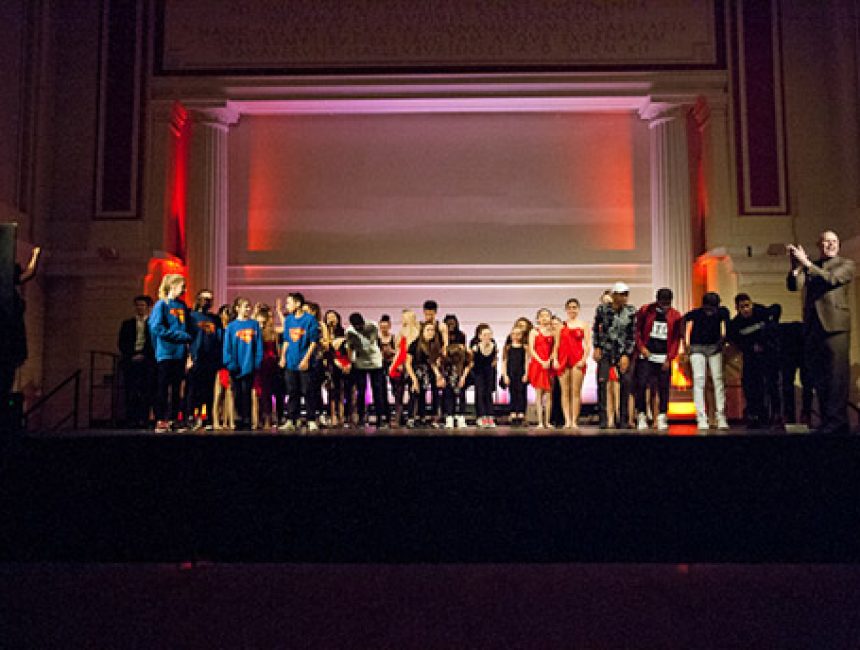 The Dance Showcase 2015, which took place on the 11th and 13th March, was a true celebration of the talent and commitment of Haileybury dancers, and was a fantastic evening of entertainment for all who attended. The Showcase exhibited a range of styles including Tap, Ballet, Street, Modern, and Swing and African dance, featuring a mixture of group, individual and duet performances.
The evening got off to a phenomenal start with a high-energy group Swing performance to Do Your Thing featuring Temitope Akindele (C L6), Marguerite Fournier (H U6), Gaukhartas Kurbanova (Alb U6), Veronika Naumchak (C U6) (Winner of The Jennifer Scarff Cup for Dance 2015), Marissa Abdul Rahman (H L6), Hin Hoang (C U6), Nadya Mere (M L6), Sofya Borlykova (M L6), and Ha Vu (M U6).
The rest of the evening certainly did not disappoint! Afro Fusion performed by Lemuel Inyang (K U6) and Ibukun Alamatu (Aby U6) was brilliant to watch – it was packed with energy and executed to perfection. Another Street highlight was Jamal Oreagba's (Th M) solo piece which displayed real talent and some stunning fast moves. On a calmer note, Katherine Phillips (CU6) again impressed, Lucy Boakes (Aby M) delivered Sugar Plum Fairy, a Ballet piece that was mature, polished and elegant, and Tzi Yin Yong (H V) and Rosalie Kuncewicz (H V) impressed the audience with their expressive Modern duet piece. Henry Davies (K U6), created a stand out performance to the James Bond movie theme.
Thanks must go to the dance teachers: Michelle King, Scarlette Douglas, Joseph Sewell, Charlotte Middlemiss and Nicky Mason for all of their hard work and effort that went into producing such an exciting evening, as well as to Mr Adrian Box (Dance Co-ordinator) for the many hours he spends organising the dance lessons each week.
Sophie Sanders (H U6)