Haileybury celebrates its class of 2016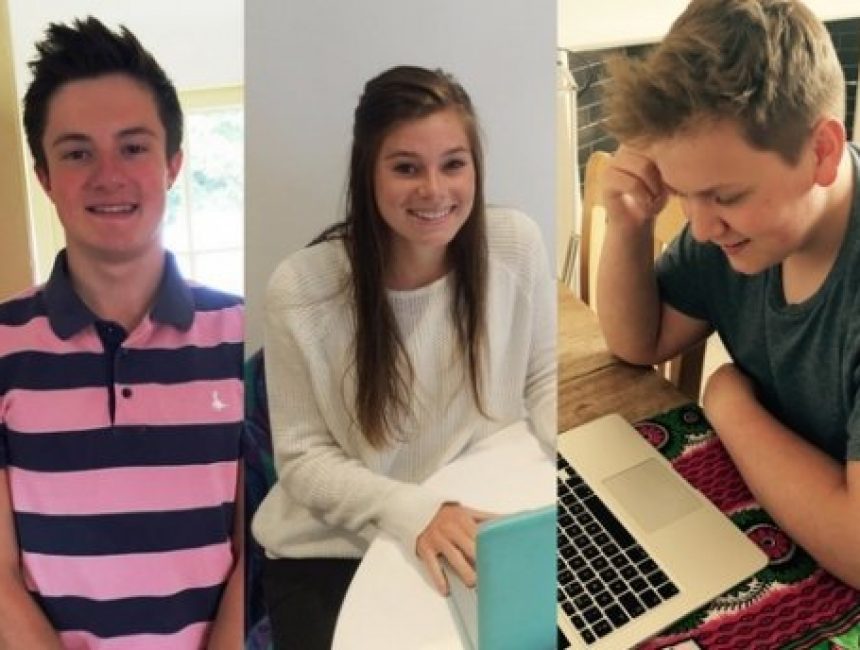 The Haileybury community is celebrating the hard work and achievements of its class of 2016. 
A Level pupils have achieved provisional grades of 44% A* or A, and over three quarters of all grades were A* to B. Twenty-two pupils secured three or more A* A grades.
Haileybury offers both A Levels and the International Baccalaureate (IB) Diploma, and just last month celebrated its IB graduates achieving a collective provisional average score of 37.7 points out of a possible 45 (the global average score is 30.07 points).
This means that with the A Level and IB results combined, Haileybury's class of 2016 has achieved grades of over 56% A* A or equivalent. Almost one fifth of all provisional grades are A* or equivalent.
Many pupils are now looking forward to the next stage of their education and will go on to study at universities in the UK and all over the world, including three pupils to Cambridge and Oxford.
Will Christensen (pictured above left) achieved two A*s and one A, and has secured a place to read French and Spanish at Trinity College, Cambridge University. He studied French, Spanish and Italian A Levels and was Head of Batten in his Upper Sixth year.  
He said: "You spend all of those weeks waiting and then when the results day comes it is a bit nerve racking! But I feel brilliant and am looking forward to starting at Cambridge in October.
"Being Head of House this year was amazing. Thank you to everyone for being there for me, including Mr Radley, my Housemaster. The best bit for me was being in Batten and meeting lots of fantastic people. You don't get through things like this without the support of everyone around you."
Head Girl Bronte Sykes (pictured above middle) also achieved two A*s and one A. She was recently selected to play for England's Touch Team, and along with the rest of her teammates won the European Championships in Jersey last month. Bronte, who was in Colvin, is currently training with the South East England team for the National Tournament at the end of August.
Describing how she felt when she received her results, she said: "Incredibly relieved, a tad surprised, but absolutely thrilled! I'm heading to Bath University to do a four year Psychology course with a placement year."
Talented musician Will O'Brien (pictured above right), who was in Kipling, accomplished three As.
He said: "I couldn't quite believe it when I read my results – I was over the moon! I withdrew my application this morning due to exceeding my personal expectations and I am taking a gap year. During that year I will work as a choral scholar at Gloucester Cathedral, and hopefully then go on to university or to a music conservatoire."
Joe Davies, The Master said: "Congratulations to all of our pupils on their well-earned results, which demonstrate their hard work and effort. We are very proud of everything you have achieved and would like to thank you for your rich contributions to College life. We wish you lots of luck and good wishes for the next chapter of your lives beyond Haileybury."
Simon Smith, Deputy Head (Academic) said: "The class of 2016 has given so much to the school – not just academically but also musically, through sport, and on the stage. There are so many highlights, from the boys' rugby team winning the County Cup to show-stopping concerts and plays, raising funds for our school charities and CCF cadets demonstrating their leadership and teamwork week after week. Well done to all of our pupils and thank you to everyone who has played a part in supporting them, from teachers and Housemasters and Housemistresses to parents and families."