Haileybury celebrates an A* Summer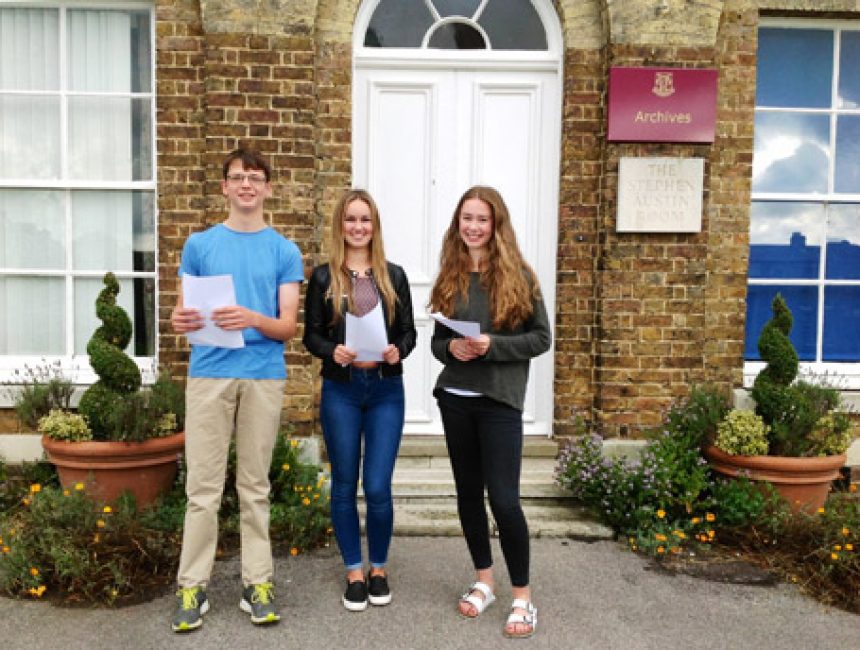 The whole Haileybury community is, today, celebrating another outstanding set of examination results. More than one in three of the International GCSE and GCSE grades awarded are A*. This comes to nearly 400 A* grades in total, which is a new College record.
Almost two-thirds of all grades awarded are A*A with 26 of the pupils achieving 10 A*A grades. Particular mention should go to Emily Sanders, Eloise Keeble and Tzi Yin Yong for gaining 10 A* grades each.
Along with many other independent schools, Haileybury offers both GCSEs and IGCSEs (collectively called (I)GCSEs). IGCSEs are the international version of GCSEs – they are currently independent of Government changes and seen as more rigorous than current GCSEs.
This year's (I)GCSE results are on top of the outstanding IB Diploma and A Level grades already achieved by Haileybury pupils this summer. Haileybury has now seen a record number of A*s awarded at A Level and at (I)GCSE this year.
Master, Joe Davies said: "I would like to congratulate all of our Fifths pupils for achieving such a fantastic set of results. Such consistent excellence is testimony to our pupils' talents and endeavour, the support of their families and the incredible dedication of Haileybury's staff.
"These pupils have contributed so much to the life of the College be it on the stage, in the concert hall, on the sports field and now academically too. It is quite remarkable that they have been able to achieve so much in so many areas of College life. They now have the academic qualifications to complement their self-belief, their study habits and attitude to learning. I am delighted for them and look forward to unleashing them into our Sixth Form."
Pictured above (left to right): Henry Taylor, who achieved 8 A*s and 2 As, Isabelle Story, who achieved 7 A*s and 3 As, and Emily Sanders, who achieved 10 A*s.