Hailey win House Song Competition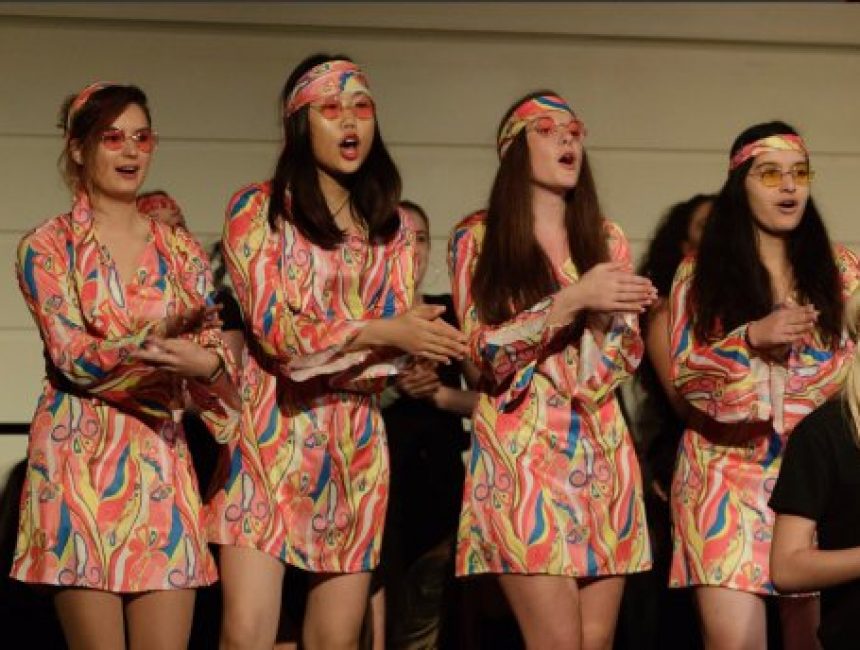 The Haileybury Music Week reached an exciting climax last night (Friday 13 October) with the ultimate Haileybury sing off; the House Song competition.
Hours of rehearsals boiled down to having just a few minutes to impress the panel of judges, as every pupil in every House took to the stage to perform.
The atmosphere in Big School was electric and all of the Houses really worked together as teams to perform their songs with enthusiasm and colour.
Despite it being very close, congratulations go to Hailey House who were declared the overall winners with a fantastic rendition of Ain't No Mountain High Enough (pictured).
This was closely followed by Lawrence in second place and Alban's in third. The best Standout Boy was Haziq Abdul Aziz (B U6), Best Standout Girl was Josie Tyers (Aby U6), Best Choreography was Alban's and Best Arrangement was Allenby. Well done to everyone involved. 
House Song has topped off another wonderful Music Week at Haileybury, with a House Solo competition won by Hailey and Trevelyan, and a House Ensemble competition won by Colvin and Kipling.
There has been a huge amount of talent on show with every pupil in the school (excluding Lower School) performing on stage at one point during the week.