Girls' cyber challenge update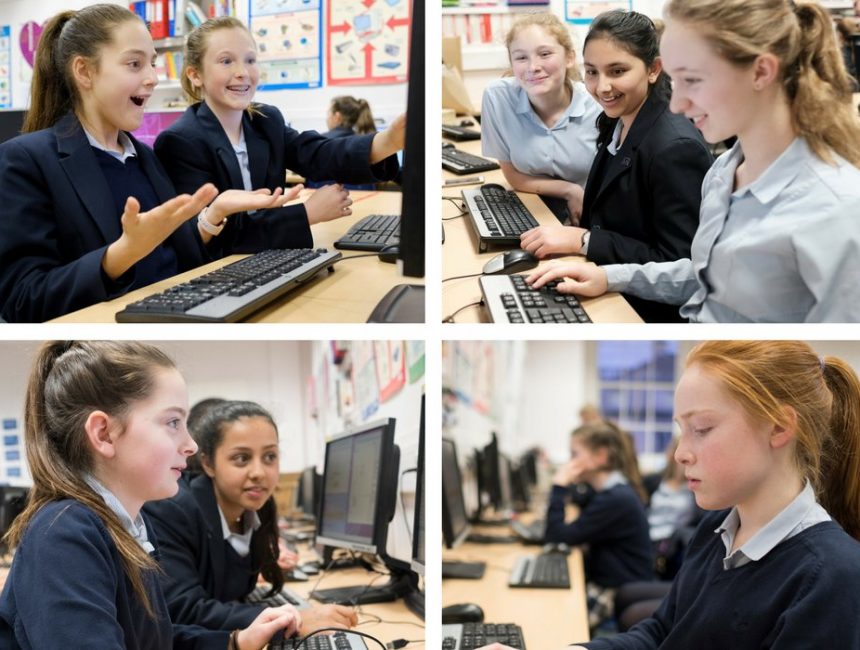 Congratulations to our code breaking Lower School girls who completed complex cyber challenges set by the National Cyber Security Centre and GCHQ earlier this term. 
Twenty-two Lower School 2 girls worked in teams for a week to tackle tasks. It was part of a national competition, the CyberFirst Girls Competition, for Year 8 girls from schools across the country.
The challenges included:
Coding and logic skills: The girls learned Python, Regex and SQL database questions.
Network skills: They learned how computers communicate, for example answering questions on the seven layer Open Systems Interconnection (OSI) model.
Cyber security: This involved pattern spotting, detecting vulnerabilities, finding hidden messages, learning to investigate the code and images behind the websites, looking through the HTML and JavaScript for hidden things.
Cryptography: The girls learned about number bases (Binary, Hexadecimal and Base64) and encryption algorithms (XOR and ROT13), as well as hashing algorithms (MD5 and SHA-2), using them to decode encrypted messages.
All of the teams did fantastically well and learned a huge amount.
Well done to the overall winning team, Team Las, made up of Lottie B, Scarlett C-C and Amelie S. They scored 73% in coding and logic, 47% in cryptography, 67% in networking, and 53% in cyber security.
Unfortunately Team Las's overall score wasn't quite enough to mean that they progressed through to the national final, but we are still proud of all our cyber crackers. 
Haileybury's Head of ICT, Mr Jon Spavin, said: "The competition encouraged the girls to be inquisitive and determined. They used an array of applications to crack these questions, some online like Google, Google Maps, CyberChef (a tool developed by GCHQ), as well as others loaded onto the school computers such as Adobe Photoshop, Dreamwaver and Python Idle. They learned a huge amount about Computer Science, as all the content was aligned with the curriculum."
The Lower School girls were supported during the competition by Middles' mentors Emilie M, Lily H and Nadia C.
Teacher of Computer Science, Mrs Ann Spavin, added: "The girls enjoyed learning from the older girls who were there to encourage and guide, so it was a fantastic example of independent learning, peer to peer teaching and academic resilience."