Fabian's Radio 2's Young Chorister of the Year experience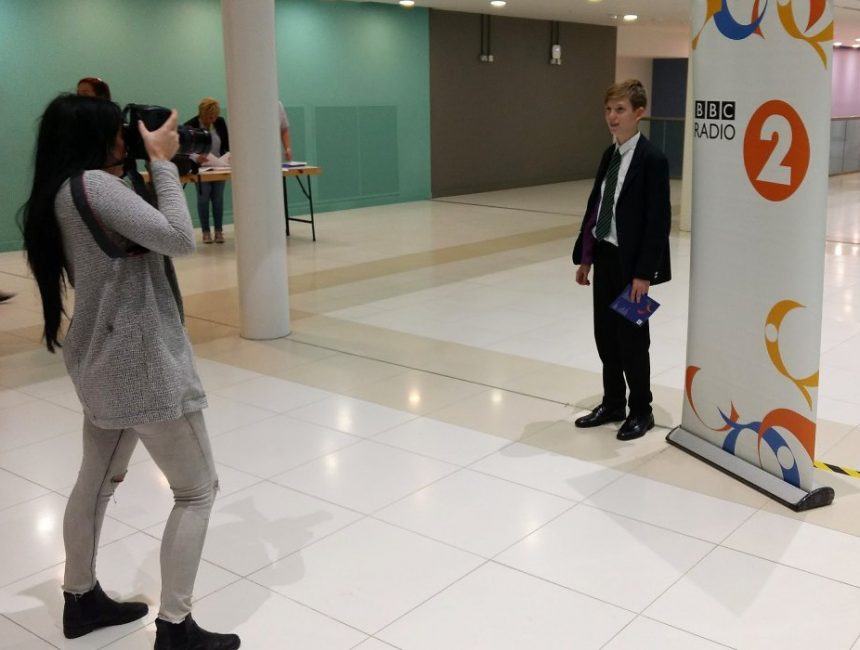 Middles' pupil Fabian Tindale Geere did fantastically well to be chosen as a reserve finalist for BBC Radio 2's Young Chorister of the Year, which took place earlier this month. The prestigious competition attracts thousands of entrants from up and down the country. Here, Fabian tells us in his own words what the experience was like.
"We arrived in Media City, Manchester, in the morning after a long journey from Haileybury. It was cold and windy and we had some trouble finding the stage door, but, after banding together with some other choristers, we infiltrated the building.
We entered the BBC Philharmonic Hall, a large room, equipped with those big sound reflecting acoustic things, this was where we would sing that evening.
Here we warmed up and ran through our pieces (Poston's The Dormouse's Carol – Kingsfold) and the winners' duet (Rutter's I Will Sing with the Spirit.)
We were then led through some big studios to our waiting room where we had the chance to find out a little about the other choristers and where they had come from; there were singers from cathedrals such as Norwich, Guildford, and Canterbury. We also recorded vox pops to be aired in the evening.
The other reserve (Charlotte from Norwich Cathedral) and I then briefly returned to the Hall to record the winners' duet.
As it approached the time of the competition we began being photographed as we returned to the Philharmonic Hall.
Unfortunately I did not have the chance to sing in the competition; however I enjoyed hearing the other choristers' pieces as they were singers of a very high standard.
At the end of the evening, the winners were Raffy Bellamy Plaice (who sang Refiner's Fire by Händel) and Ischia Gooda (who sang Ave Maria by Bach).
It was a wonderful experience and I enjoyed meeting other singers from across the country."