Duncombe School win U11 Prep School Football Tournament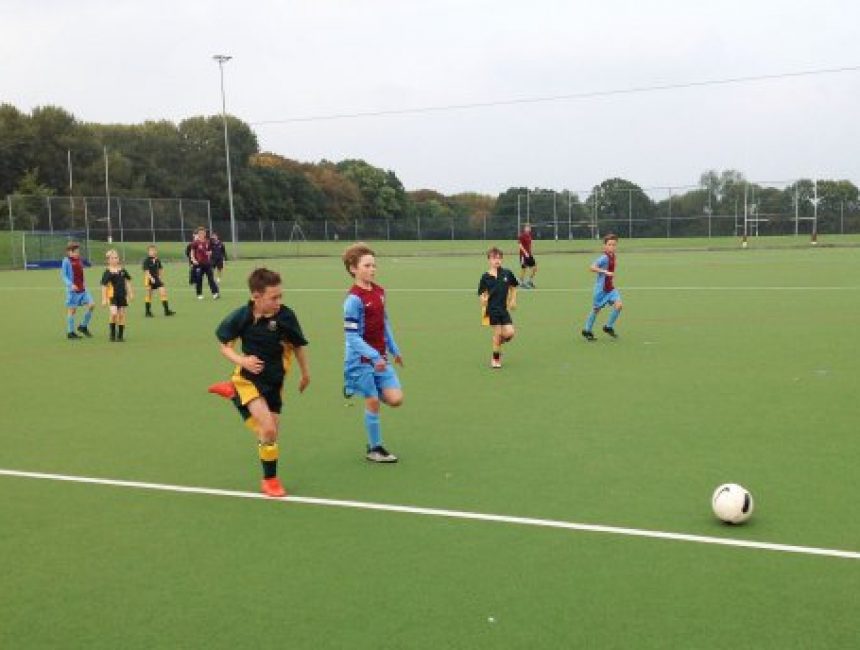 The footballers of the future took to the pitch in our first ever U11 Prep School Football Tournament on Wednesday 27 September.
Players from Edge Grove, St Martin's School, Heath Mount School, York House School, Duncombe School, St Joseph's in The Park and St Michael's Prep School competed in a series of ten minute matches.
The tournament was organised by our Master in Charge of Football, Mr Ben Sadler, and refereed by pupils from our senior football team, including Head of School James Clark.
The closely-fought final was between Duncombe School and Heath Mount School (pictured) – with Duncombe School winning 1-0.
The Man of the Match was Jake Collins from Duncombe.
Following match teas in the Dining Hall, the victorious Duncombe players were presented with the Winners' Cup and medals by Haileybury's Master, Mr Martin Collier.
Thank you and well played to all the boys who took part.