Discovery Week: A leap into the unknown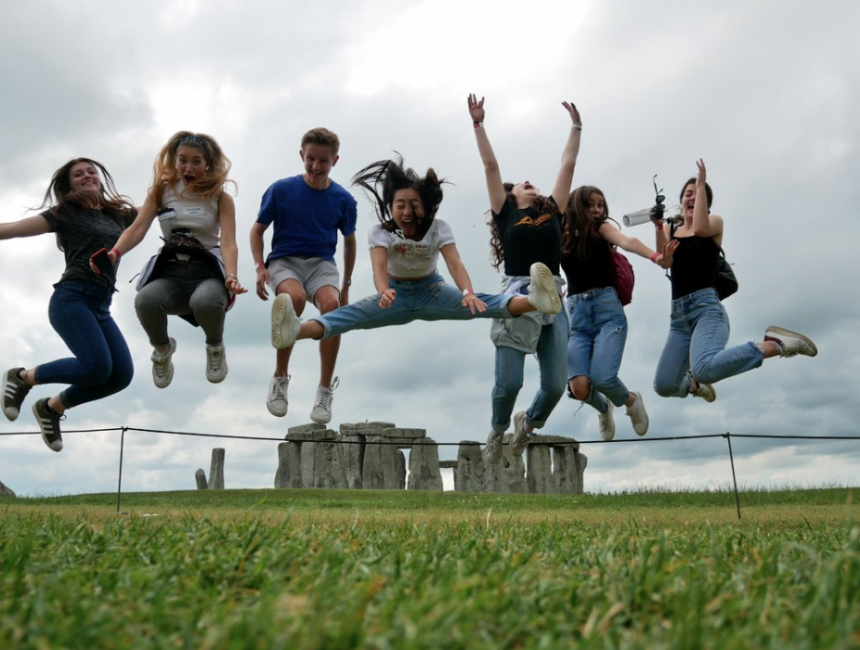 Discovery Week delivered. We had a sun-drenched Proms in the Park, a super-heroic 5K charity run and the Great Haileybury Bake Off.
There were trips to the Chalke Valley History Festival, the Olympic Park Velodrome, Stonehenge and Salisbury Cathedral. We also embraced Bushcraft and scaled the Peak District.
"It's about trying something new," said Mr Head, deputy head (co-curricular).
"We build a crescendo. The end of the year actually gets busier, when it can go a bit flat after exams.
"Discovery week is an opportunity for leadership, it's about service, and let's not forget: it's about fun. We've had a hell of a lot of fun this week."
On Tuesday, we welcomed 200 primary school pupils for activities ranging from climbing and building bottle rockets, to choral workshops and a special effects make-up showcase.
To shock the week into life, there was Operating Theatre Live – a dissection-based surgical workshop.
Elsewhere, pupils got the chance to sample new games (spikeball) and old ones (real tennis).
Budding producers shot short films on campus, following in the footsteps of Old Haileyburian Christopher Nolan (The Dark Knight, Inception, Dunkirk).
It was also the chance for teachers to throw their textbooks out of the window – only figuratively, of course.
Mr Head said: "It's about finding a new angle to what you normally do throughout the year.
"Teachers take lessons completely away from their normal subject area – it's a totally blank slate."
We had 'the chemistry of chocolate', 'why we lie to ourselves when things don't go to plan' and 'who would win in a fight: Batman or Bond?'