Dinner is served! Sixth Batten Bistro a success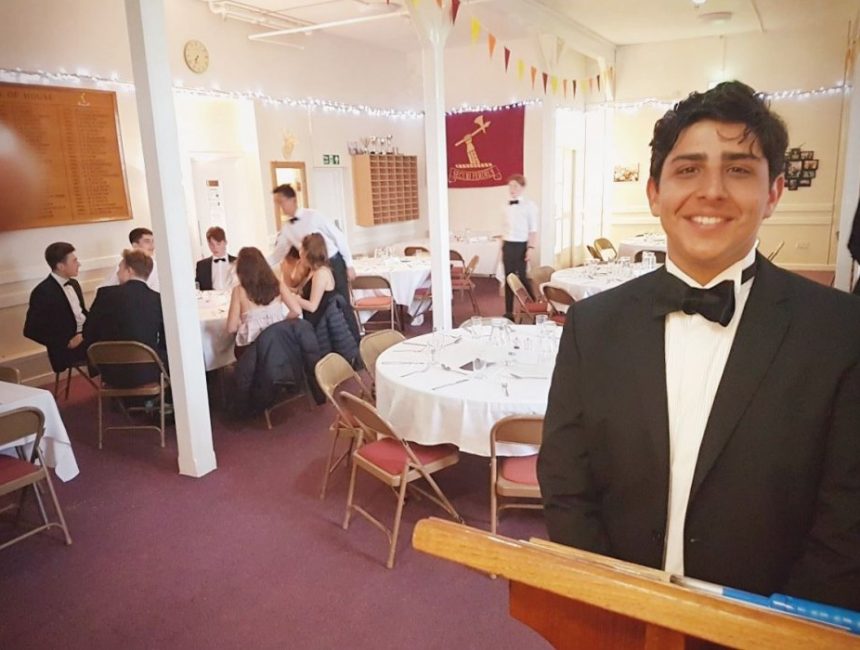 It was all hands on deck in Batten last night as every member of the House helped to make the sixth Batten Bistro a success. 
The boys worked hard to cook, prepare and serve an appetising four-course meal to 60 paying guests, with all proceeds raised going to our school charity the Haileybury Youth Trust (HYT).
Batten's Common Room was transformed into a beautiful bistro, with pupils playing the roles of waiters, cooks and sommeliers at the black tie event. This included the Head of House, Kyle D, and Head of School, James C.
The boys prepared a mouth-watering meal of homemade bruschetta, tortellini, chicken breast coated in breadcrumbs and chocolate soufflé.
This is the sixth time the Batten boys have held the bistro. As in previous years, the funds raised from ticket sales will be donated to HYT, which works in Uganda to improve communities and people's lives.