Bishop of Hertford at Haileybury for Confirmation Service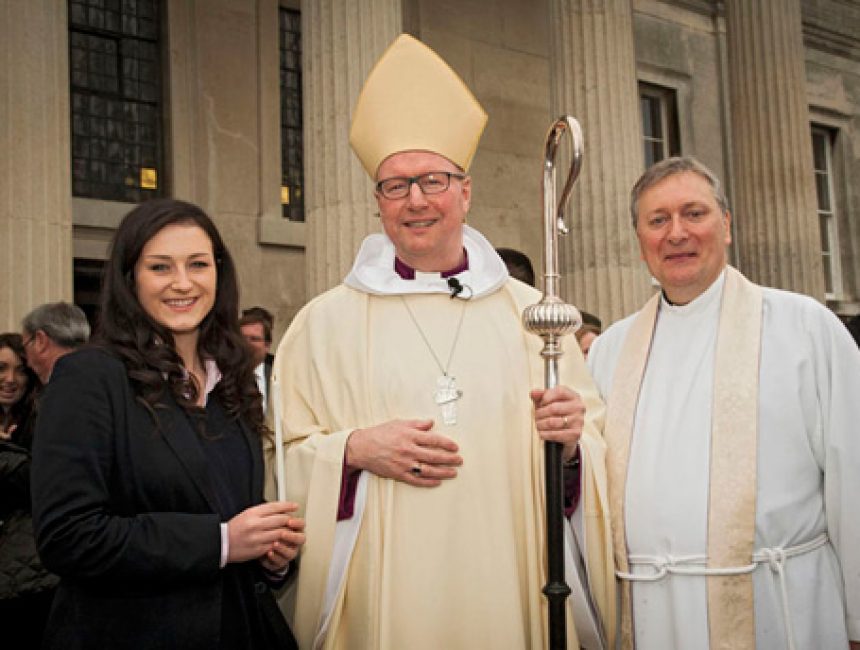 Haileybury was delighted to welcome The Right Reverend Paul Bayes, Bishop of Hertford, on Saturday 2 March, for our Confirmation Service. The Bishop presided over the celebration with school chaplain, Reverend Chris Briggs, in attendance.
All year groups were represented in the 39 candidates, as well as a member of the teaching staff – the largest number of confirmands in over 20 years. After the service the candidates and their supporters gathered informally with the Bishop outside the Chapel before retiring for a buffet lunch in Big School.
Confirmand Sophie Ritchie is pictured outside the Chapel with the Bishop and School Chaplain.