Angelic voices draw Christmas closer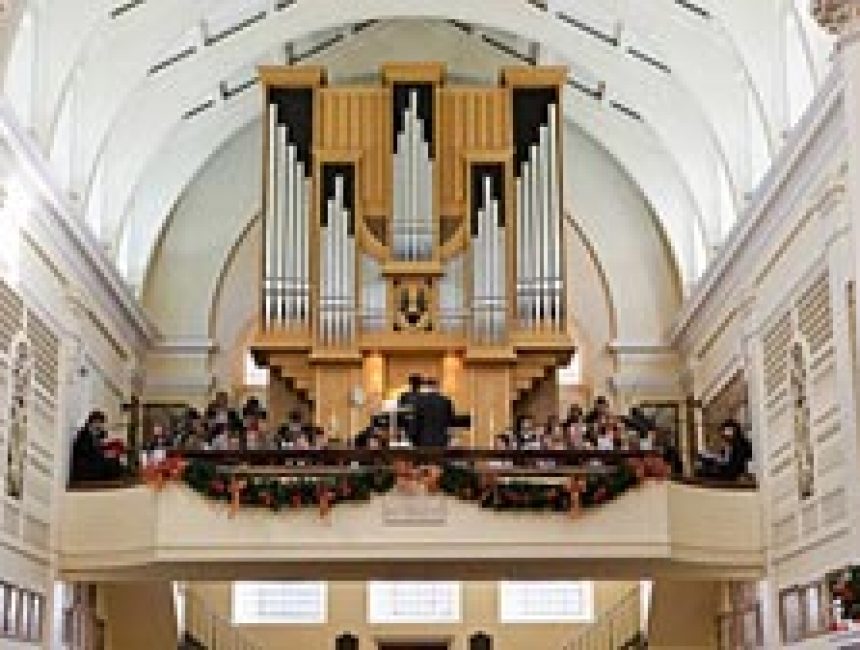 Haileybury's traditional public Carol Services took place on Sunday, bringing Christmas ever closer. The services, at 3pm and 7pm, were very well attended and the College's Chaplain, Rev. Chris Briggs, and Director of Music Quentin Thomas, appear to have surpassed themselves at this year's yuletide gatherings. The services impelled two participants to contact Mr Thomas afterwards:
"The Carol Service we attended on Sunday night was the most moving and inspiring Carol Service I think I have ever attended. The choir truly sang like angels."
"Dear Mr Thomas,
I am writing to congratulate you on the excellent concert last night held in the chapel at Haileybury. During many years of attending school concerts at Harrow, Wycombe Abbey, Stowe and recently Haileybury I have never enjoyed or been so impressed by a carol concert. I would like to congratulate you and the choir for all their hard work and a wonderful performance. Many thanks and well done to all."