An International Affair - Haileybury MUN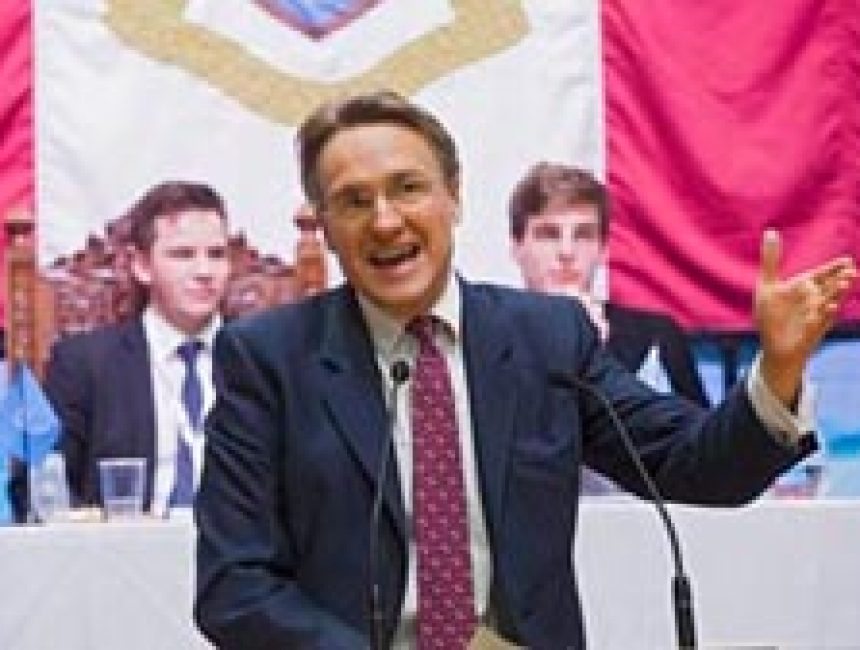 Haileybury welcomed over 600 pupil delegates on Friday (22 March) to take part in Haileybury Model United Nations (MUN), the largest MUN gathering in the UK.
The delegates and around 100 accompanying staff came from 40 schools in seven countries from four continents to participate, and included delegations from Saudi Arabia, Italy and USA.
The Model United Nations programme is an international series of conference simulations for senior school pupils and university students that replicates the United Nations. Delegates from participating schools are assigned to a country and a committee, and are required to play the roles of diplomats, researching and debating current world issues. Pupils develop confidence, social and debating skills and meet young people from around the globe in the course of a conference.
The keynote speaker at the Opening Ceremony on Friday was Charles Walker MP (pictured) who discussed the future of the Arab Spring. MUN is run and organised by a large number of pupils themselves, with key support from teaching staff, and the two Joint Secretary Generals for this MUN were Haileybury pupils Jamie Ainsworth and Andrew Hamilton. They are succeeded for 2013-14 by Oliver Hirschfield and Harry Phillips.