A thought-provoking trip to The Science Museum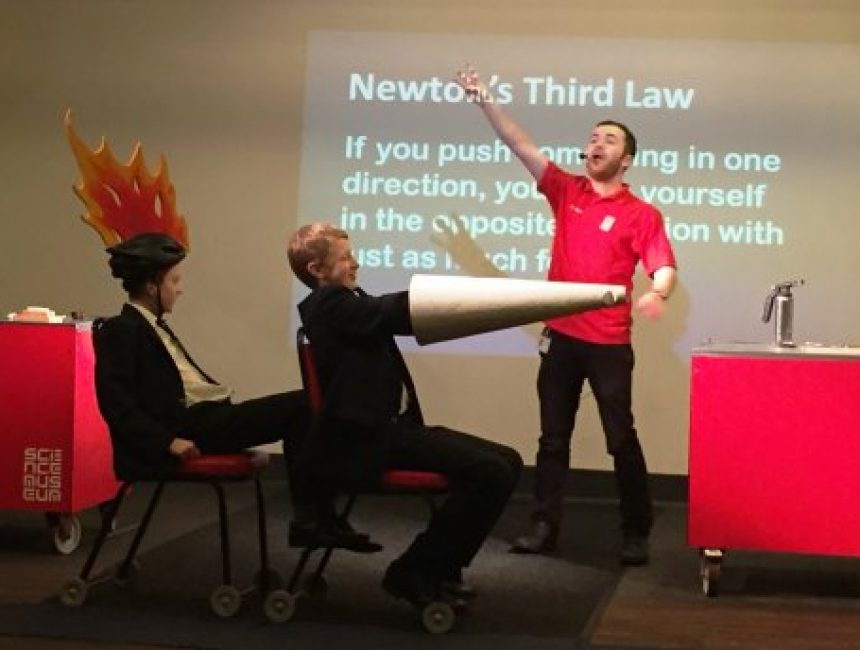 A group of Lower School and Middle School Academic scholars enjoyed a visit to the Science Musuem in London last week.
As well as exploring a range of galleries, the pupils went to see 'The Rocket Show', which looked at the physics of how shuttles get into space.
There was also time to squeeze in a film about the world's largest telescope at the Science Museum's huge IMAX Theatre. 
Imogen Brace, who is in Removes (Year 9), reflected on her five favourite moments of the trip: 
I really enjoyed the cinema as it gave you a real sense of what it would have been like, and as it was in 3D it was extremely good. This was my favourite part and I would like to go to another IMAX cinema too!

I enjoyed 'The Rocket Show' as you were up close to experiments. The presenter made it educational as well as fun which was very entertaining.

I enjoyed looking at the different artefacts and pieces of information about all of the old watches.

I enjoyed learning abut the space shuttle and how the wings came off when it needed to be lighter and go faster.

I also enjoyed learning about Isaac Newton and how forces acting on objects is like a space shuttle. 
Thank you for a lovely trip!
Pictured: Daniel Jackson and Arthur Bishop-Laggett.