24 hours to go until Model United Nations 2018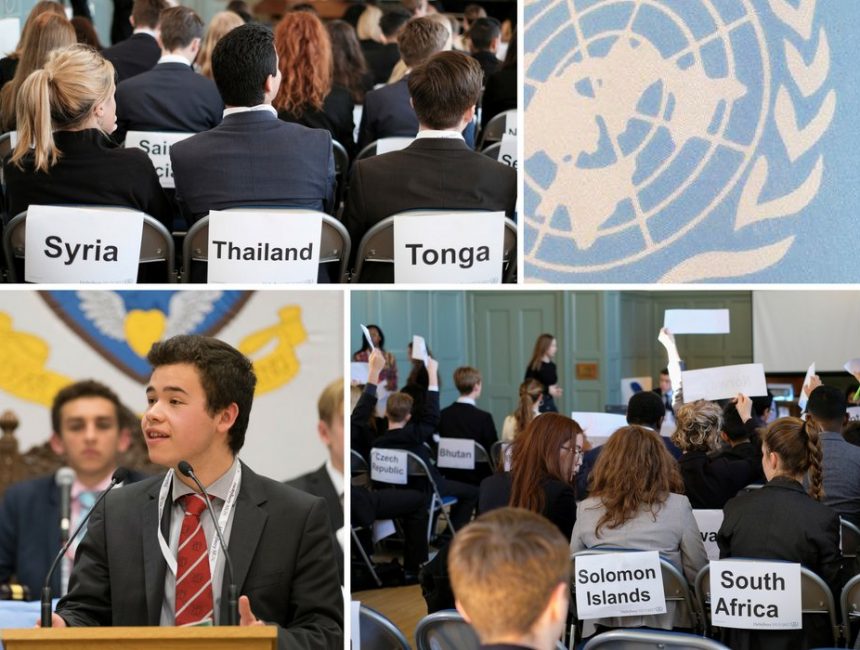 After months of planning, there is just one more day to go until pupils from around the world come to Haileybury for our Model United Nations conference 2018 (HMUN18).
One of the largest events of its type in the UK, we are looking forward to welcoming 600 visitors from three continents tomorrow (Friday 23 March). In addition, over 150 Haileybury pupils will take part.
Model United Nations sees young people assume the role of diplomats and debate real-world issues.
The theme for our conference is 'Open Mind, Open World'. Topics set to be debated include the question of the gender pay gap, the question of LGBT rights in the military, and the question of the use of chemical agents in wartime.
The conference will unite young people from all around the globe. Delegates are coming from countries such as the USA, Saudi Arabia, Bahrain, the Netherlands, Turkey, France, Germany and Greece.
The three-day conference will also include a team of pupil roving reporters producing daily editions of the 'MUNdayTumes' newspaper, an Act of Observance and a delegates' disco.