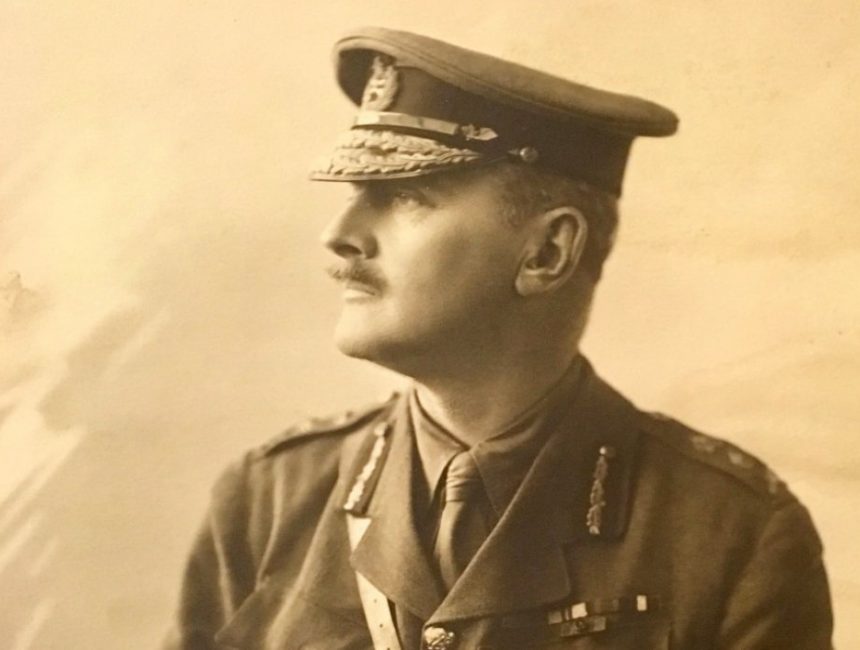 On this day, 100 years ago, Old Haileyburian General Sir Edmund Allenby played an important role in history and in the course of World War One. Haileybury's Archivist, Mr Toby Parker, explains more. 
One hundred years ago today General Sir Edmund Allenby entered Jerusalem to accept the surrender of the city. The mayor of Jerusalem had sent a party of men to offer the surrender the city to British forces on 9 December 1917 and after a couple of failed attempts to achieve this task, Brigadier-General C.F Watson accepted it. However, Allenby informed Watson that he, personally, wished to take the surrender and that he would arrive on 11 December to formally accept it.
Allenby entered Jerusalem at noon through the Jaffa Gate on foot as a mark of respect to the holy city. After officially taking the surrender of the city, Allenby declared martial law and provided protection for all of the religious sites. The respect he showed towards to the Moslem, Jewish and Christian communities was well received by the city's inhabitants.
In a postscript, dated 13 December, to the 'Haileybury Letter', it was noted that Allenby had taken Jerusalem. Additionally the writer looked forward to the event being included on the Dates sheets (a written punishment which required pupils to copy out historic events in a prescribed manner each term).
Haileybury sent a telegram of congratulations to Allenby and by return he replied with another which read: "Proud and grateful for congratulations of my old School-General Allenby." 
Edmund Allenby joined Haileybury as a pupil in 1875, at the age of 14. He was a member of Bartle Frere House.
After leaving Haileybury he wanted to enter the Indian Civil Service but was unable to pass the competitive examinations. In 1880, Allenby entered the Royal Military College, Sandhurst, and two years later he was commissioned into the 6th (Inniskilling) Dragoons. He was promoted to the rank of Field Marshal on 31 July 1919 and on 7 October of that year he was created Viscount Allenby.
In 1919, 52 Old Haileyburians, who fought with Allenby in the Palestine campaign, subscribed towards the purchase of a silver cup to be awarded annually to the best House. Known as the 'Allenby Cup', it was first awarded to Lawrence House on 30 September 1920 when Lord Allenby visited Haileybury.
On that day, the Head of the School presented an address of welcome to Allenby and 96 years later the Dowager Viscountess Allenby very kindly gave the address to the Haileybury Archive.