World Rackets Finals at Haileybury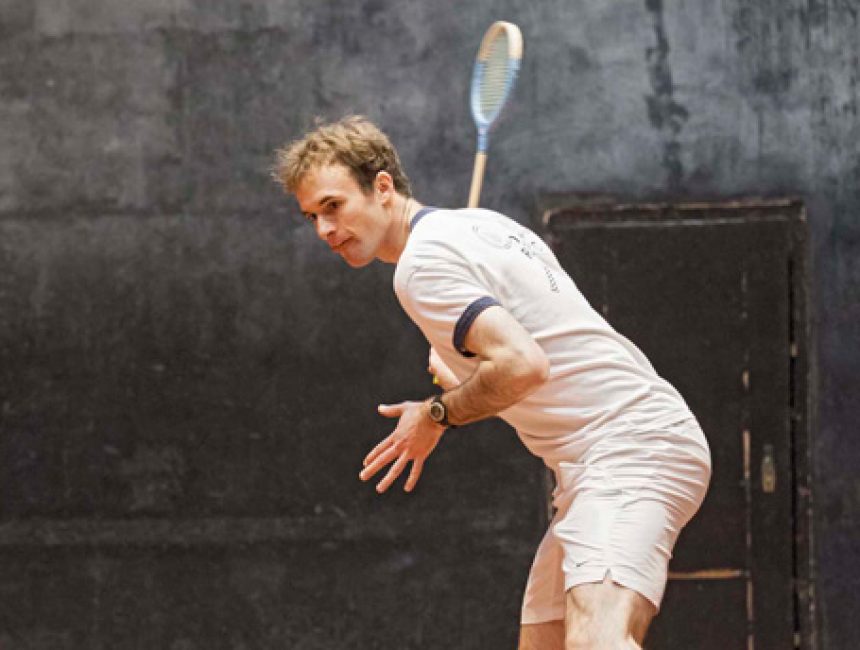 World Number 3 Will Hopton defended his title in the 2013 Rackets Professional Singles competition held at Haileybury this weekend. Hopton, whose home court is Rackets Club Chicago, returned to the school where two years earlier he enjoyed a year of teaching and justified his position as favourite to win, beating Ben Snell (Queens Club) in straight games in the final.
Considered by many to be one of the finest rackets courts in the world, the College was the perfect venue for one of the most prestigious tournaments in the rackets calendar. Originating in the 18th Century, the sport is played in a court measuring 60' x 30' with an extremely hard ball (similar in size to a squash ball), which can travel in excess of 180 MPH. Rackets is the fastest racquet sport in the world and from rackets, the game of squash was developed.
In the top half of the draw, Hopton made light work of his opponents and secured his place in the final without dropping a single game. The bottom half of the draw was more fiercely contested. The semi-final between 3rd seed Snell and six-time winner, Mark Hubbard (Radley College) was a thrilling encounter. The quality of retrieving was astonishing and finally, after almost two hours of play, Snell secured victory and a place in the final.
In the final of the Professional Doubles competition, defending champions Mike Cawdron (Haileybury) and Reggie Williams (Clifton College) played Ryan Tulley (Wellington School) and Andy Stout (Haileybury). In a high quality match, the score reached 11-11 in the final game. Despite some stubborn resistance from the Gloucestershire duo the challengers were able to overcome the defending champions to secure their first Doubles title as a pair.