We want more of the Lower School's production of Oliver!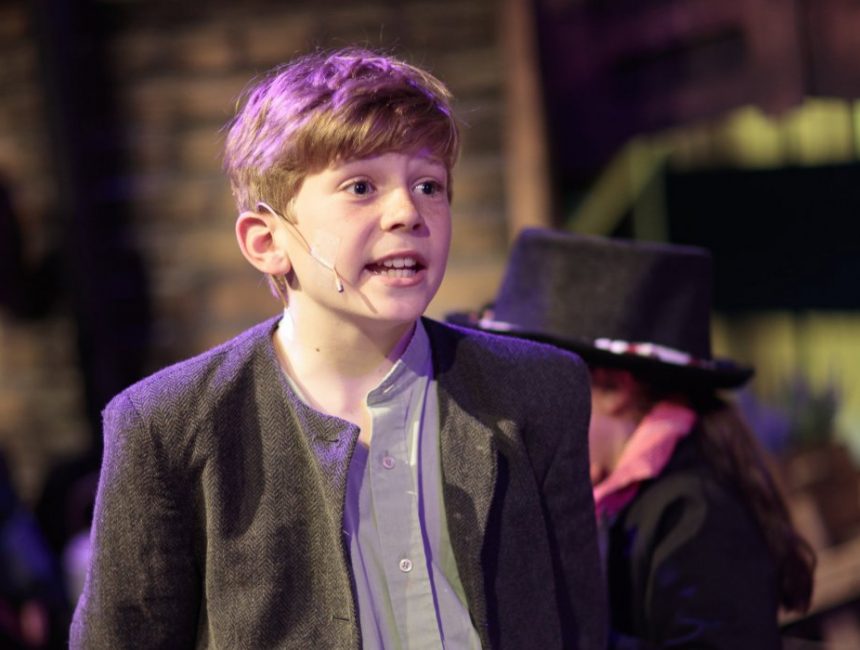 Walking around the campus last week, you couldn't help but overhear people humming or singing strains of songs from Lionel Bart's timeless (and extremely catchy) musical, Oliver!
"Food, glorious food!"
"Consider yourself at home. Consider yourself one of the family."
"I'd do anything, for you dear, anything."
"It's a fine, fine life!"
"You've got to pick-a-pocket or two, boys."
This was thanks to fifty Lower School pupils (cast and crew), who performed in and contributed to a superb three-night production of Oliver! in the Ayckbourn Theatre.
Based on the novel Oliver Twist by Charles Dickens, Oliver! is the tale of an orphan (Oliver – played by Roman H and Louie C) who runs away from a workhouse and falls in with a gang of pickpockets led by the Artful Dodger (Isabella D'F and Heba C-A) and masterminded by the criminal Fagin (Declan G).
When Oliver is accused of a crime he didn't commit, he is rescued by a wealthy gentleman, Mr Brownlow (Charlie T), to the dismay of Fagin's violent sidekick, Bill Sikes (played by Rocco D'A). Caught in the middle is Bill's kind-hearted wife Nancy (Donatella P), who is desperate to help Oliver – with tragic results.
Directed by Mr Jacob Dylan Thomas and Ms Shona Davidson, all of the performers really brought the powerful story of Victorian survival to life with impressive acting and first-rate singing (musically directed by Mr O'Brien). 
The cast were accompanied by a brilliant in-house band made up of pupils and staff. The set, lighting, costumes and make-up looked fantastic and added to the atmosphere.  
Congratulations to everyone involved – we fear we will be singing the Oliver! songs for many weeks, if not months, to come…