VIDEO: Winning performances from our Young Musicians of the Year 2020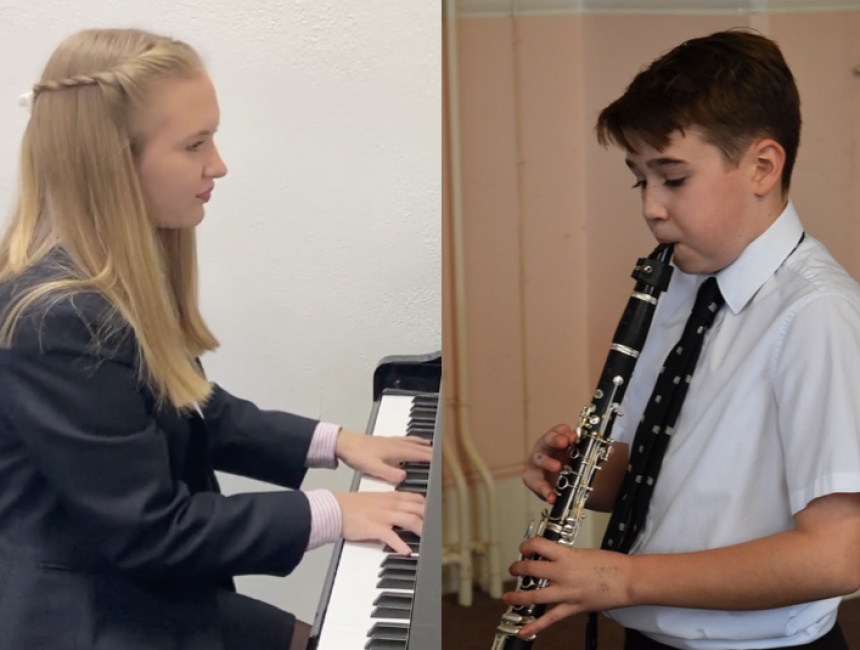 Congratulations to the Haileybury Young Musicians of the Year who impressed the judges with their finesse and feeling.
Sixth Form pupil Maria was awarded the senior prize for her majestic Liszt Sonetto on the piano. The junior competition was won by Lower School 1 pupil Alex who brilliantly performed a challenging Poulenc Clarinet Sonata.
Director of Music Andrew O'Brien was bowled over by the calibre of recordings, which he believes was enhanced by pupils spending more time at home.
"For us, it's proof that we have some exceptional musicians," he said. "Lockdown has had its low points but a high point has been seeing the standard of performances sky-rocket. With all that focus time, they've made enormous progress."
Mr O'Brien was full of praise for Alex who is performing at a level way beyond his years. "He's done that by himself, at home," he said. "Pulling something that standard together, you would expect it from a Sixth Former, but he's only a Year 7."
Success for Alex follows him securing a spot in the National Children's Orchestra of Great Britain for the second year running.
"Maria's piano piece was beautifully put together," Mr O'Brien said. "She thought about the whole piece. The phrasing, the shapes, the darkness and light. It's like a mini opera."