First look inside refurbished Form Room Block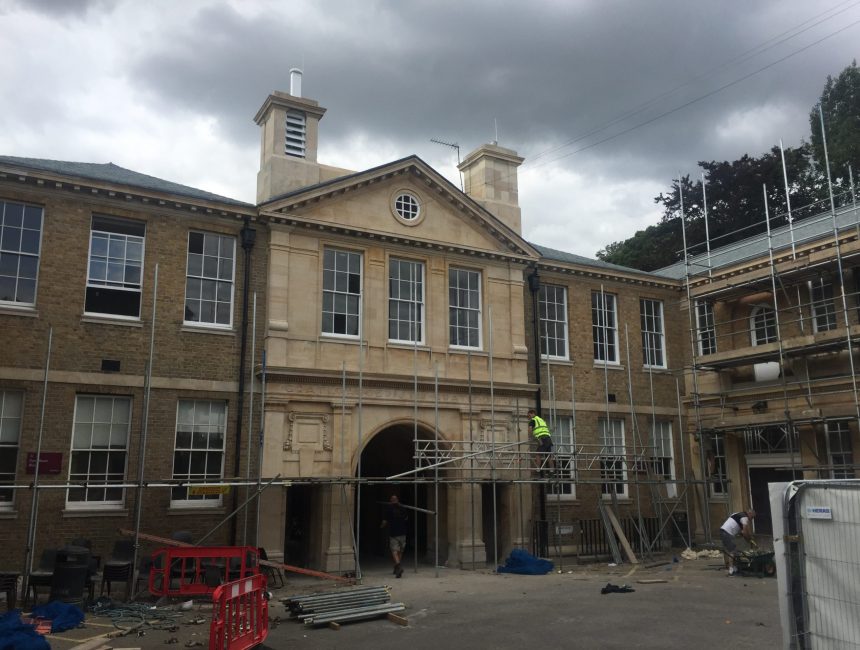 Haileybury's new-look Form Room Block – fitted with high-tech equipment but maintaining classical features – is nearing completion.
Pupils and teachers can look forward to lessons in a light, uncluttered space with slick fittings and modern styling.
Interactive flat screen TVs will be stored behind sliding whiteboards in an environment which is being optimised for learning.
A lot of the original features have been preserved and utilised, including the original flooring which was discovered under carpet.
Form Room Block is a Grade II-listed building, built in the early 1900s.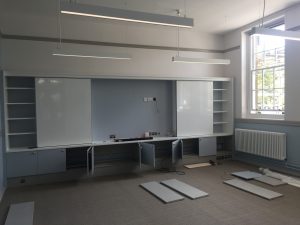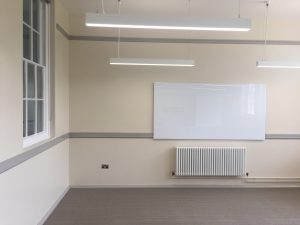 Work started in May with Phase One involving roof repair and the complete refurbishment of the first floor.
Phase Two, which is due to begin next year, includes carrying out a similar refurbishment of the ground floor.