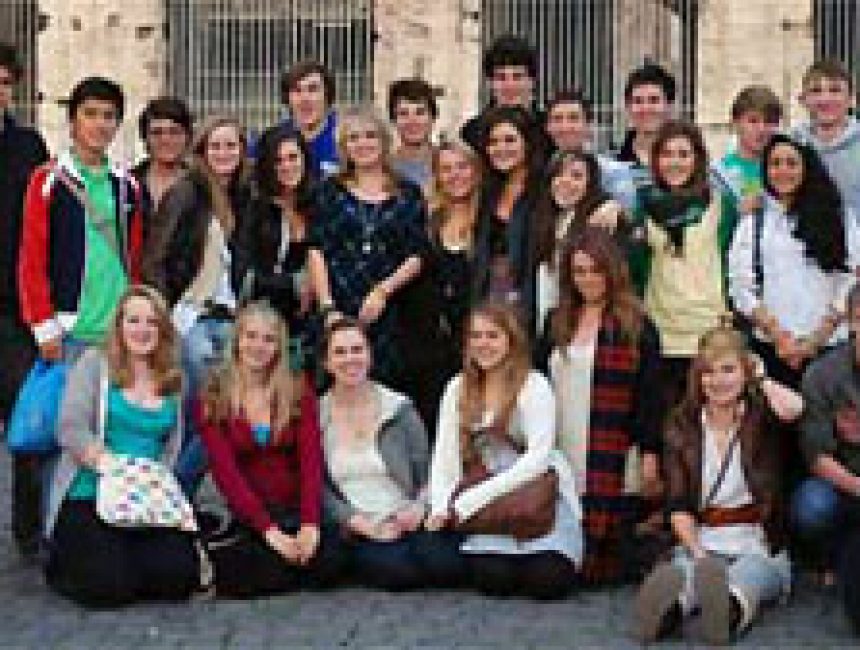 Twenty eight Upper Sixth pupils, studying, Italian, Latin, Classical Civilisation and Philosophy, were privileged to be guided around the city of Rome over half term by Mrs Gandon, Mrs Baker, Mr Parker and Mr Hunter.
Day one saw the group experience Rome in Roman times, with visits to the Coliseum, Forum, Pantheon, Ara Pacis and la Bocca della Verità.
Mrs Baker led the day around the St Peter's Basilica and Santa Maria Sopra Minerva. Art History was catered for by a stunning tour of the Borghese Gallery and views of the Baroque classics, such as la Fontana di Trevi.
All agreed that this was a fabulous trip, with great guides, great food and great times.