Under 13 netball girls triumph at Felsted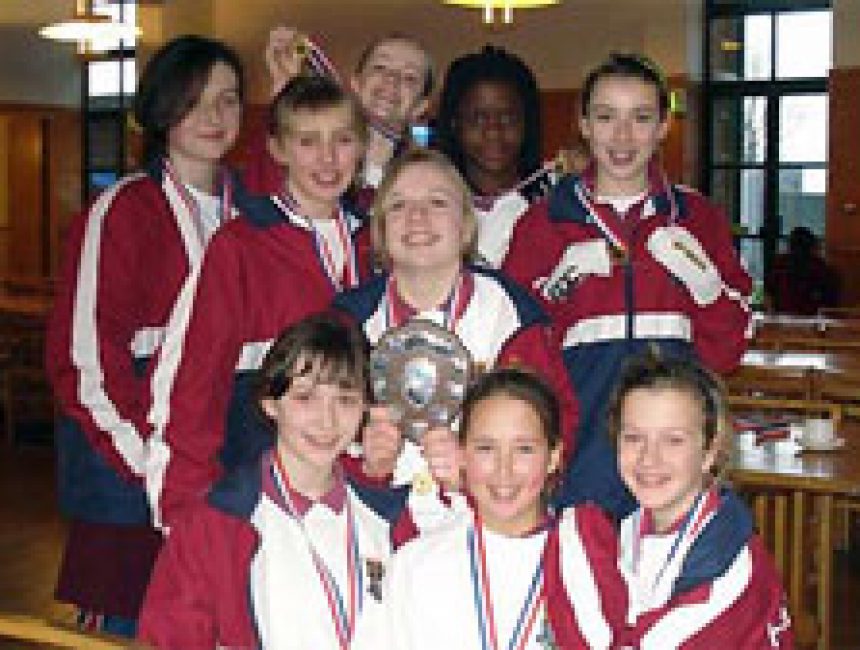 Haileybury's Under 13 netball team beat 13 other schools to take the title in the prestigious Felsted Prep Schools Tournament for the first time.
After a steady start to the section games, beating Holmwood House 5-0, Haileybury found themselves 3-1 down at half time against Brandeston Hall but fought back strongly to take the game 4-3. Woodbridge were dispatched comfortably 9-2 and then came the tougher test against hosts, Felsted. This was a really tight game, going goal for goal with Haileybury just losing out 5-6.
The next match was an unconvincing 2-1 win over Old Buckenham Hall, with both teams making a number of mistakes on a very slippery court. The final match of the group stages was a very easy 9-0 win against the choral scholars of Kings' School, Cambridge.
Haileybury finished second in their section so came up against the winners of the other section (and current trophy holders), Ipswich School. Again, Haileybury went behind 3-1 but fought back brilliantly to make it 3-3 at full time. In extra time, the girls really got their game together, winning 7-4.
The other semi-final saw Felsted edge out Forest by a single goal to set up a rematch with Haileybury. Both teams started nervously and again it was a desperately close match, with all the players tiring after a long afternoon. Haileybury were 4-3 up but gave away a penalty shot as the final whistle blew. Everyone held their breath as the Felsted girl took the shot which hit the rim and rolled … back into her hands and not into the goal! Haileybury were triumphant.