Unbeaten run for boys' 1st XI cricket team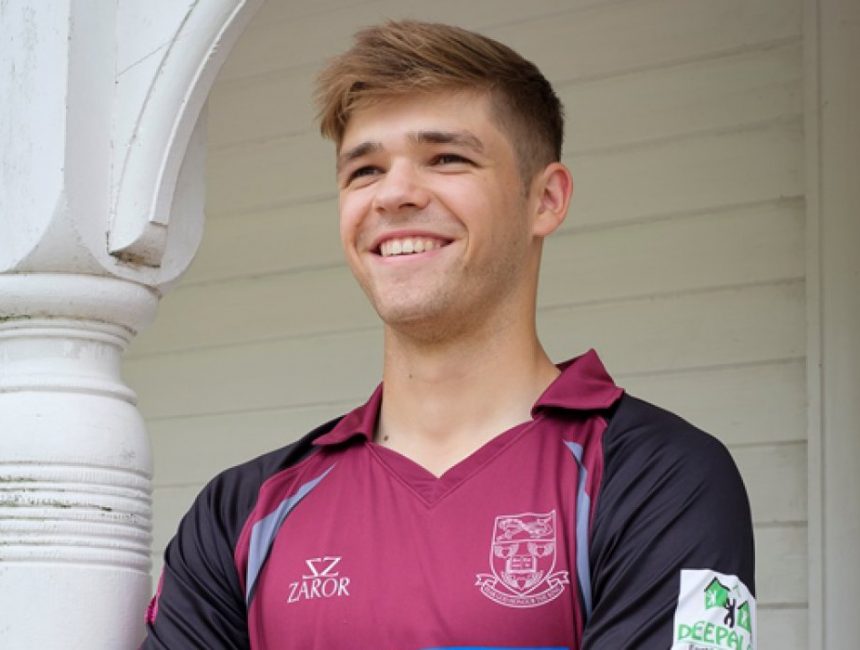 Our boys' 1st XI cricket team had a fantastic first half of the Summer Term and are so far unbeaten this season. Highlights to date include wins against the Perse (won by 153 runs), Bishop's Stortford College (won by 18 runs), and the MCC on Speech Day (won by 3 wickets). Ahead of the next fixture, we caught up with the team's captain, Andrew N, to find out more…
How has the season been so far?
It's been really good and the boys have been really good. With each win, the spirit and team togetherness improves. Even in the training sessions now we are all having a laugh, which is good to see.
Why do you think the team has been performing so well?
Some of the things Mr van Bunge and Mr Igolen-Robinson (coaches) brought in for our team, little policies to do, just reduces any negativity. For example, for us to be positive, which just increases, especially with winning.
What has been the team's main strength?
The energy has got to be up there. We are also a fielding and bowling team, I think. That is probably our strength in cricketing.
What are your aims for the rest of the season?
To try and win each game as it comes. To stay unbeaten would be incredible but we don't want to look that far ahead yet. We have ten games left so just keep winning, keep training hard and we should be OK.
What have been the highlights of the season so far?
Winning as a team against Bishop's Stortford College was great; it was quite a close game. Some of the boys who hadn't quite performed yet really stepped up as a team. It was great to watch and there was great spirit when we won.
What are you most looking forward to over the next few weeks?
I am looking forward to the two-day Cheltenham College game (away on Thursday 28 June and Friday 29 June); that is always a good game at the end of the year. I am also looking forward to the Bishop's Stortford College T20 (at home on 26 June) – that is when we try and get everyone out with the BBQ and music. That should be a really good game.
The boys' 1st XI will next play tomorrow (Saturday 9 June) away against Kimbolton. Good luck!