U14A rugby team crowned County Cup champions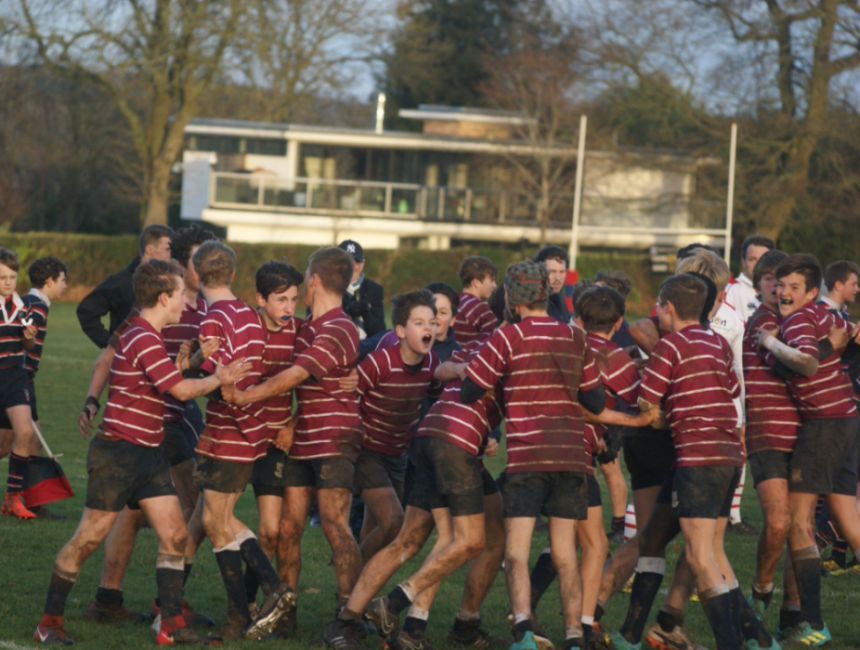 The U14A's rugby team have enjoyed an excellent season, being crowned County Champions 18/19 and finishing undefeated with 9 matches played, 8 wins and 1 draw.
The boys stormed to a well-deserved victory in the County Cup, beating Berkhamsted, St Albans Boys and then Richard Hale comfortably in the final, 36-0.
Throughout the season, the boys showed an amazing team spirit. No better example of this than in the last game of the season against Berkhamsted, with the team holding out against immense pressure, five metres from the try-line, to record a memorable victory. A victory built on team-work and raw determination in defence but certainly nerve-wracking for boys, parents and coaches alike. 
Throughout the season, the boys have shown a great perseverance which culminated in six of them, Ben G, Ben W, Ben W, Joe R, Max E and Sam A and the captain of the team, Joe R being awarded Rugby Colours. The coaches, Matt Hankin and Hugo Wilson, have been delighted with the boys and their efforts this season. Hugo Wilson commented: "Congratulations to all of the boys for their commitment and work-ethic this season. They have a very bright future indeed."