Two unbeaten seasons for Colts A footballers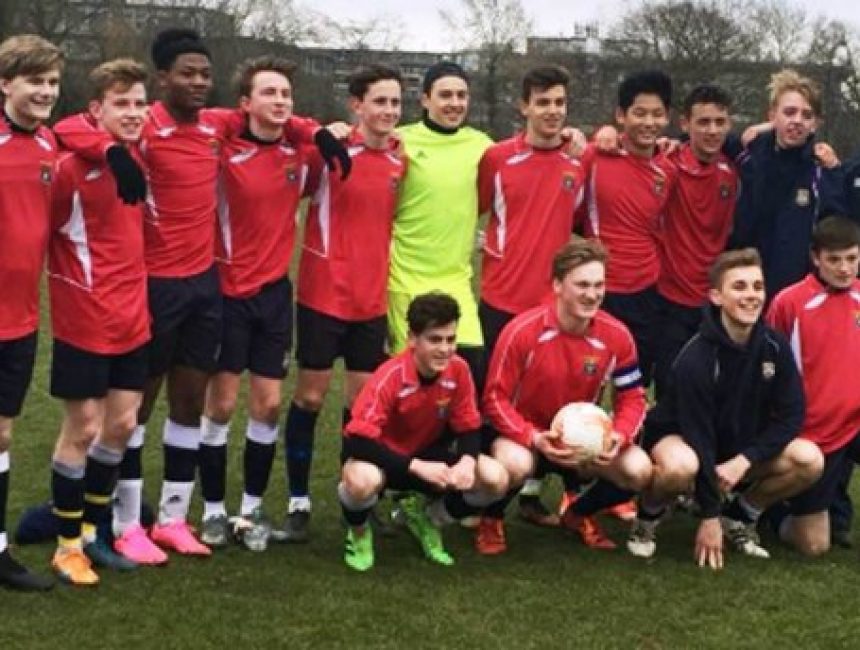 The Colts A footballers retained their ISFA Southern Area Lenten League title, and in the process went unbeaten for a second consecutive season.
The boys began every training session early and implemented new ideas on fitness, formation, pressing and set pieces.
Rather than aiming to maintain our levels, the ambition was to improve and the team managed great victories over all their main rivals.
The fixture list is hugely competitive, pitting the Colts against strong footballing schools with larger numbers of boys such as St John's, St Paul's, Harrow and Tonbridge.
The level of competition makes an overall record of P22 W18 D4 L0 even more remarkable.
Mr Niall McCarthy, Teacher of Maths and Community Service Coordinator