Top eight in the country for 1st XI girls' hockey team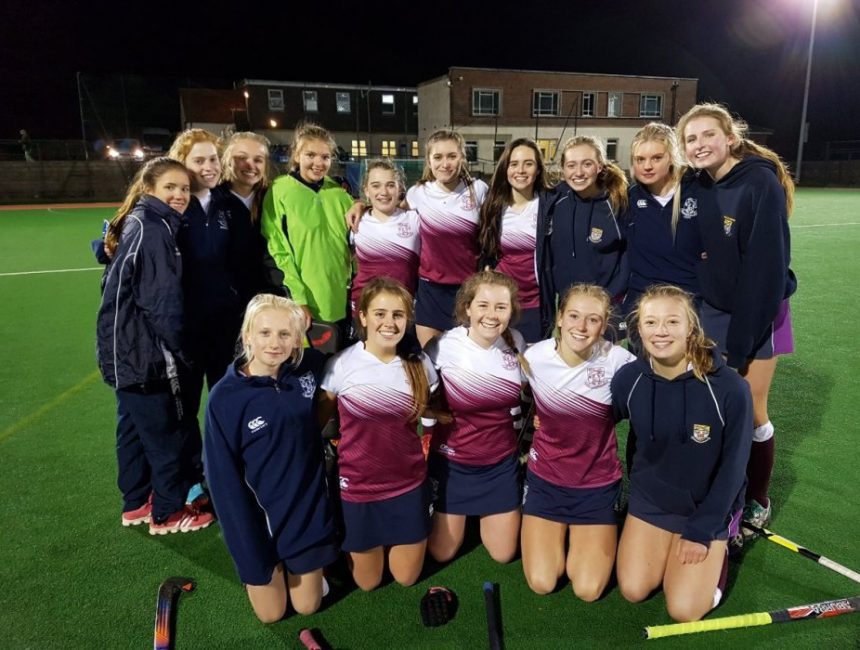 Haileybury's 1st XI girls' hockey team beat Eastbourne College 6-5 in the third round of the National Cup last night.

This means the squad is now one of the top eight teams in the country and will compete in the national quarter finals.
This report comes from our Director of Sport, Mr Andy Searson:
Our 1st XI girls' hockey team made it through to the last eight in the country, national quarter finals, beating Eastbourne College 6-5 after penalty shuffles.
Despite having travelled a mammoth three and a half hours to Eastbourne, the girls played with tempo in the first half. They conceded twice though to be 2-0 down at the interval and failed to convert two good chances of our own.
They then put together a scintillating second half display, scoring three superb open play goals (Zoe Cole, Bethan Davies and Zoe Ramsay) to lead 3-2 with full time beckoning. However, with the very last play of the game Eastbourne equalised for 3-3.
Their character and self-belief was impressive. Sofia Navarro was quite brilliant with her defensive and attacking play and Lucy Boakes and Lydia Sanders were the driving force through the middle. Extra time ensued and it remained 3-3.
This meant penalty shuffles and Rosy Wodhams in goal was athletic and intelligent, saving three of the Eastbourne attempts. Our girls taking the shuffles were composed and clinical, slotting their first three chances to progress to the national quarter finals. The top eight in the land!
Excitingly this matches the boys' XV rugby team who also lie in the top eight in the Daily Mail Trophy table. It is a really exhilarating season for both boys and girls and let's hope the momentum can be sustained.
The journey for the girls in the cup so far has seen them thus beat Norwich School (away) 4-1, Princethorpe College (home) 3-0, and Eastbourne College (away) 6-5.